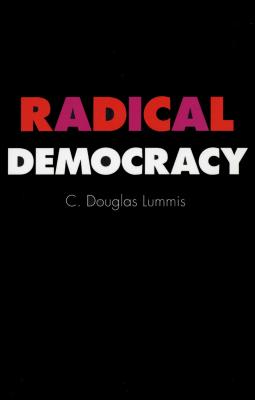 Radical Democracy (Hardcover)
Cornell University Press, 9780801431692, 200pp.
Publication Date: May 2, 1996
Other Editions of This Title:
Paperback (7/2/1997)
* Individual store prices may vary.
Description
C. Douglas Lummis writes as if he were talking with intelligent friends rather than articulating political theory. He reminds us that democracy literally means a political state in which the people (demos) have the power (kratia). The people referred to are not people of a certain class or gender or color. They are, in fact, the poorest and largest body of citizens. Democracy is and always has been the most radical proposal, and constitutes a critique of every sort of centralized power. Lummis distinguishes true democracy from the inequitable incarnations referred to in contemporary liberal usage. He weaves commentary on classic texts with personal anecdotes and reflections on current events. Writing from Japan and drawing on his own experience in the Philippines at the height of People's Power, Lummis brings a cross-cultural perspective to issues such as economic development and popular mobilization. He warns against the fallacy of associating free markets or the current world economic order with democracy and argues for transborder democratic action. Rejecting the ways in which technology imposes its own needs, Lummis asks what work would look like in a truly democratic society. He urges us to remember that democracy should mean a fundamental stance toward the world and toward one's fellow human beings. So understood, it offers an effective cure for what he terms "the social disease called political cynicism." Feisty and provocative, Radical Democracy is sure to inspire debate.
About the Author
C. Douglas Lummis has retired from teaching at Tsuda College in Tokyo. He is the author ofA New Look at The Chrysanthemum and the Sword and Japan's Radical Constitution. Susan Sontag called himone of the most thoughtful, honorable, and relevant intellectuals writing about democratic practice anywhere in the world.