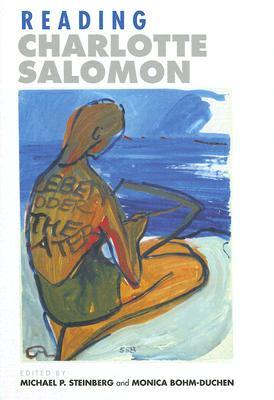 Reading Charlotte Salomon (Hardcover)
Cornell University Press, 9780801439711, 233pp.
Publication Date: February 1, 2006
* Individual store prices may vary.
Description
Charlotte Salomon was born in Berlin in 1917 and was murdered at Auschwitz at the age of twenty-six. While in exile in the south of France from 1940 until her deportation in 1943, she created some 1,325 small gouaches using only the three primary colors plus white. From these she gathered nearly 800 into a work that she titled Life? or Theater?: A Play with Music, which employs images, texts, and musical and cinematic references. The narrative, informed by Salomon's experiences as a talented, cultured, and assimilated German Jew, depicts a life lived in the shadow of Nazi persecution and a family history of suicide, but also reveals moments of intense happiness and hope. The tone of the gouaches becomes increasingly raw and urgent as Salomon is further enmeshed in grim personal as well as political events. The result is a deeply moving meditation on life, art, and death on the eve of the Holocaust.Salomon's art, discovered after the war in the south of France where she had left it for safekeeping, was first exhibited in 1961 and has gained steadily in reputation since then. A major exhibition focused on Life? or Theater? appeared at the Royal Academy of Arts in London in 1998, subsequently at the Art Gallery of Ontario in Toronto; the Museum of Fine Arts, Boston; and the Jewish Museum in New York City. This book, lavishly illustrated with many color plates, is the first to analyze Salomon's work critically, historically, and aesthetically. It includes a chronology of Salomon's life and a list of exhibitions of Life? or Theater? Featuring contributions from prominent art historians, literary and cultural critics, and historians, Reading Charlotte Salomon celebrates the genius and courage of a remarkable figure in twentieth-century art.
Contributors: Mieke Bal, University of Amsterdam; Monica Bohm-Duchen, independent art historian, London; Darcy Buerkle, Smith College; Christine Conley, University of Ottawa; Mary Felstiner, San Francisco State University; Reesa Greenberg, Concordia University and York University; Shelley Hornstein, York University; Griselda Pollock, University of Leeds; Nanette Salomon, The College of Staten Island/CUNY; Astrid Schmetterling, University of London; Michael P. Steinberg, Cornell University; Edward Timms, University of Sussex; Ernst van Alphen, University of California, Berkeley, and Leiden University