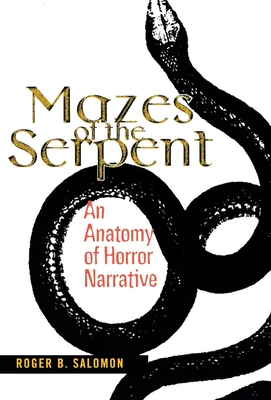 Mazes of the Serpent (Hardcover)
Cornell University Press, 9780801440410, 200pp.
Publication Date: October 1, 2002
* Individual store prices may vary.
Description
In a compact, readable, and accessible book, Roger B. Salomon explores the nature of horror in literature and in life. Rather than minimizing horror by narrowly associating it with psychological drives, persecution, or extremism, he approaches horror through the medium of narrative as a significant and enduring physical and metaphysical reality. Salomon focuses on fictions of horror, including eighteenth-century Gothic and nineteenth-century ghost stories. He does not, however, isolate literary examples from more general human issues, including religious belief. Mazes of the Serpent takes up examples of horror from historical and personal narratives--including battle memoirs and Holocaust testimonies--as Salomon identifies certain common themes and qualities that cross the boundary between fiction and actual human experience.