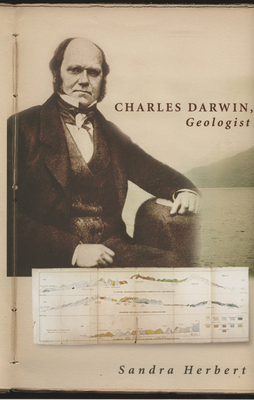 Charles Darwin, Geologist (Hardcover)
Cornell University Press, 9780801443480, 480pp.
Publication Date: July 5, 2005
* Individual store prices may vary.
Description
"Pleasure of imagination.... I a geologist have illdefined notion of land covered with ocean, former animals, slow force cracking surface &c truly poetical."--from Charles Darwin's Notebook M, 1838
The early nineteenth century was a golden age for the study of geology. New discoveries in the field were greeted with the same enthusiasm reserved today for advances in the biomedical sciences. In her long-awaited account of Charles Darwin's intellectual development, Sandra Herbert focuses on his geological training, research, and thought, asking both how geology influenced Darwin and how Darwin influenced the science. Elegantly written, extensively illustrated, and informed by the author's prodigious research in Darwin's papers and in the nineteenth-century history of earth sciences, Charles Darwin, Geologist provides a fresh perspective on the life and accomplishments of this exemplary thinker.
As Herbert reveals, Darwin's great ambition as a young scientist--one he only partially realized--was to create a "simple" geology based on movements of the earth's crust. (Only one part of his scheme has survived in close to the form in which he imagined it: a theory explaining the structure and distribution of coral reefs.) Darwin collected geological specimens and took extensive notes on geology during all of his travels. His grand adventure as a geologist took place during the circumnavigation of the earth by H.M.S. Beagle (1831-1836)--the same voyage that informed his magnum opus, On the Origin of Species.
Upon his return to England it was his geological findings that first excited scientific and public opinion. Geologists, including Darwin's former teachers, proved a receptive audience, the British government sponsored publication of his research, and the general public welcomed his discoveries about the earth's crust. Because of ill health, Darwin's years as a geological traveler ended much too soon: his last major geological fieldwork took place in Wales when he was only thirty-three. However, the experience had been transformative: the methods and hypotheses of Victorian-era geology, Herbert suggests, profoundly shaped Darwin's mind and his scientific methods as he worked toward a full-blown understanding of evolution and natural selection.