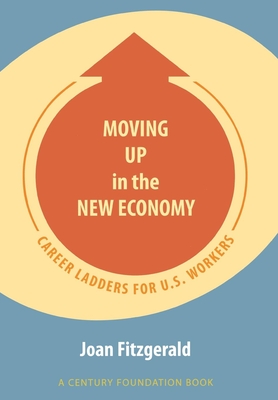 Moving Up in the New Economy (Hardcover)
Career Ladders for U.S. Workers (Century Foundation Book)
Cornell University Press, 9780801444135, 251pp.
Publication Date: January 3, 2006
* Individual store prices may vary.
Description
"The United States used to be a country where ordinary people could expect to improve their economic condition as they moved through life. For millions of us, this is no longer the case. Many Americans today have a lower standard of living as adults than they had in their parents' homes as children.... This book is about restoring the upward mobility of U.S. workers. Specifically, it addresses the workforce-development strategy of creating not just jobs, but career ladders."--from Moving Up in the New Economy
Career-ladder strategies create opportunities for low-wage workers to learn new skills and advance through a progression of higher-skilled and better-paid jobs. For example, nurses' aides can become licensed practical nurses, administrative assistants can become information technology workers, and bank tellers can become loan officers.
Career-ladder programs could provide opportunities for upward mobility and also stave off impending national shortages of skilled workers. But there are a variety of obstacles that must be faced candidly if career-ladder programs are to succeed. In Moving Up in the New Economy, Joan Fitzgerald explores specific programs in different sectors of the economy--health care, child care, education, manufacturing, and biotechnology--to offer a comprehensive analysis of this innovative approach to job training. Addressing the successes achieved--and the problems faced--by career-ladder programs, this timely book will be of interest to anyone interested in career development, workforce training, and employment issues, especially those that affect low-wage workers.
About the Author
Joan Fitzgerald is Associate Professor and Director of the Law, Policy, and Society Program at Northeastern University. She is coauthor of Economic Revitalization: Cases and Strategies for City and Suburb.