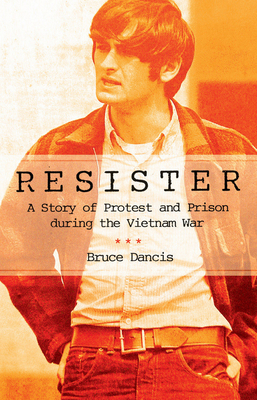 Resister (Hardcover)
A Story of Protest and Prison During the Vietnam War
Cornell University Press, 9780801452420, 371pp.
Publication Date: February 6, 2014
* Individual store prices may vary.
Description
Bruce Dancis arrived at Cornell University in 1965 as a youth who was no stranger to political action. He grew up in a radical household and took part in the 1963 March on Washington as a fifteen-year-old. He became the first student at Cornell to defy the draft by tearing up his draft card and soon became a leader of the draft resistance movement. He also turned down a student deferment and refused induction into the armed services. He was the principal organizer of the first mass draft card burning during the Vietnam War, an activist in the Resistance (a nationwide organization against the draft), and a cofounder and president of the Cornell chapter of Students for a Democratic Society. Dancis spent nineteen months in federal prison in Ashland, Kentucky, for his actions against the draft.In Resister, Dancis not only gives readers an insider's account of the antiwar and student protest movements of the sixties but also provides a rare look at the prison experiences of Vietnam-era draft resisters. Intertwining memory, reflection, and history, Dancis offers an engaging firsthand account of some of the era's most iconic events, including the 1963 March on Washington for Jobs and Freedom, the Abbie Hoffman-led "hippie invasion" of the New York Stock Exchange, the antiwar confrontation at the Pentagon in 1967, and the dangerous controversy that erupted at Cornell in 1969 involving African American students, their SDS allies, and the administration and faculty. Along the way, Dancis also explores the relationship between the topical folk and rock music of the era and the political and cultural rebels who sought to change American society.
About the Author
Bruce Dancis had a long career as a pop culture critic and editor, including sixteen years as the arts and entertainment editor of the Sacramento Bee, before his recent retirement. He lives in Orangevale, California, and Putnam Valley, New York.