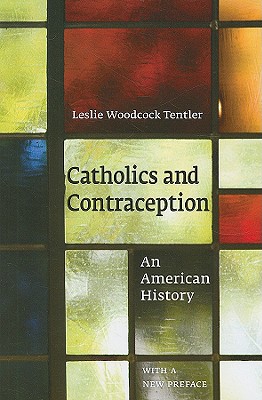 Catholics and Contraception (Paperback)
An American History (Cushwa Center Studies of Catholicism in Twentieth-Century America)
Cornell University Press, 9780801474941, 335pp.
Publication Date: February 1, 2009
Other Editions of This Title:
Hardcover (9/9/2004)
* Individual store prices may vary.
Description
As Americans rethought sex in the twentieth century, the Catholic Church's teachings on the divisive issue of contraception in marriage were in many ways central. In a fascinating history, Leslie Woodcock Tentler traces changing attitudes: from the late nineteenth century, when religious leaders of every variety were largely united in their opposition to contraception; to the 1920s, when distillations of Freud and the works of family planning reformers like Margaret Sanger began to reach a popular audience; to the Depression years, during which even conservative Protestant denominations quietly dropped prohibitions against marital birth control.Catholics and Contraception carefully examines the intimate dilemmas of pastoral counseling in matters of sexual conduct. Tentler makes it clear that uneasy negotiations were always necessary between clerical and lay authority. As the Catholic Church found itself isolated in its strictures against contraception--and the object of damaging rhetoric in the public debate over legal birth control--support of the Church's teachings on contraception became a mark of Catholic identity, for better and for worse.Tentler draws on evidence from pastoral literature, sermons, lay writings, private correspondence, and interviews with fifty-six priests ordained between 1938 and 1968, concluding, "the recent history of American Catholicism... can only be understood by taking birth control into account." The paperback edition includes a new preface by the author.
About the Author
Leslie Woodcock Tentler is Professor of History at Catholic University of America. Her books include Seasons of Grace: A History of the Catholic Archdiocese of Detroit and Wage-Earning Women: Industrial Employment and Family Life in the United States, 1900-1930.