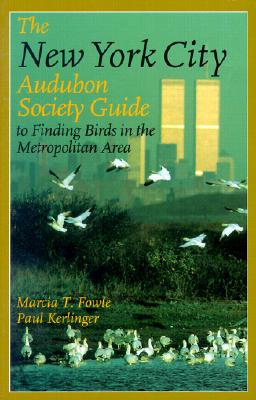 The New York City Audubon Society Guide to Finding Birds in the Metropolitan Area (Paperback)
Comstock Publishing, 9780801485657, 230pp.
Publication Date: May 15, 2001
* Individual store prices may vary.
Description
Positioned along the major East Coast migratory flyway, New York City and the surrounding areas offer some of the finest birding opportunities in North America. More than 355 species have been sighted there. Tapping the expertise of 47 metropolitan birders, Marcia T. Fowle and Paul Kerlinger provide residents, tourists, and visiting birders with the information they need to make the most of the area's extraordinary birding sites. The New York City Audubon Society Guide to Finding Birds in the Metropolitan Area contains up-to-date descriptions of 40 birding sites within the metropolitan area, which includes the five boroughs of New York City and adjacent areas in New Jersey, Long Island, and Westchester County. An additional section features 9 birding day-trips. Entries for each site include detailed maps, descriptions of the birds that can be seen, best season to visit, safety precautions, and public transportation. This exciting new guide is notable for its: *rankings for the birding opportunities at each site during each season;*checklist of 355 bird species found in New York City;*information on site-specific conservation and ecology;*coverage of practical issues; *suggestions for day-trips, regional hawkwatches, and pelagic birding trips;*birding resources, web sites, hotlines, and suggested reading for novices and experts
About the Author
Marcia T. Fowle is former Executive Director of the New York City Audubon Society. Paul Kerlinger, a principal in the environmental consulting firm of Curry & Kerlinger, LLC, is past Director of the New Jersey Audubon Society's Cape May Bird Observatory. He is the author of Flight Strategies of Migrating Hawks and How Birds Migrate.