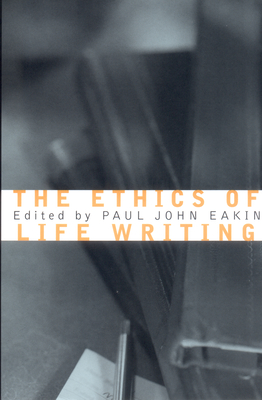 The Ethics of Life Writing (Paperback)
Cornell University Press, 9780801488337, 288pp.
Publication Date: March 31, 2004
Description
A pervasive culture of confession, combined with the revolution in Internet-based communication, has crowded bookstores with autobiographies and biographies and generated an unprecedented amount of personal exposure. As columnists and reviewers tell us that we live in an age of memoir, life histories are commanding attention in many academic and professional disciplines, including anthropology, history, journalism, medicine, and psychology, as well as literary studies.
Our lives are increasingly on display in public, but the ethical issues involved in presenting such revelations remain largely unexamined. How can life writing do good, and how can it cause harm? The eleven essays in The Ethics of Life Writing explore such questions. They focus chiefly on autobiography and biography, but their findings apply to all "life writing"--the entire class of literature in which people tell life stories. Their forms include case studies, diaries, ethnographies, interviews, and profiles. The essays are enhanced by an introduction that provides an overview of the volume, including a section on life writing vis-a-vis privacy and the law, and an afterword that looks at the essays in relation to one another.
Advertisement