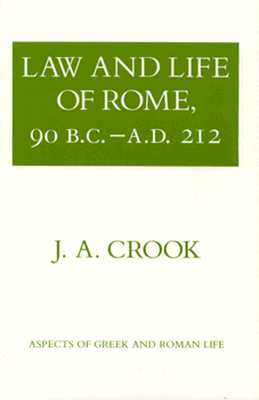 Law and Life of Rome, 90 B.C.-A.D. 212 (Aspects of Greek and Roman Life) (Paperback)
Cornell University Press, 9780801492730, 352pp.
Publication Date: July 15, 1984
* Individual store prices may vary.
Description
It is about Roman law in its social context, an attempt to strengthen the bridge between two spheres of discourse about ancient Rome by using the institutions of the law to enlarge understanding of the society and bringing the evidence of the social and economic facts to bear on the rules of law.