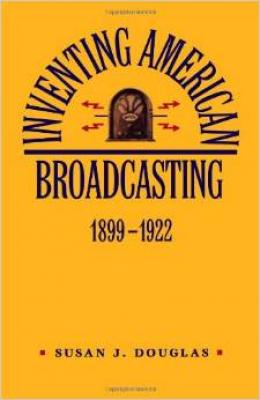 Inventing American Broadcasting, 1899-1922 (Johns Hopkins Studies in the History of Technology #9)
Paperback

* Individual store prices may vary.
Description
Such organizations as AT&T, General Electric, and the U.S. Navy played major roles in radio's evolution, but early press coverage may have decisively steered radio in the direction of mass entertainment. Susan J. Douglas reveals the origins of a corporate media system that today dominates the content and form of American communication.
Praise For Inventing American Broadcasting, 1899-1922 (Johns Hopkins Studies in the History of Technology #9)…
"A superb portrait of the communications revolution that profoundly altered 20th-century life. It will provide fresh insights, and perhaps generate controversy."

— Washington Post Book World
"A successful, at times elegant interdisciplinary work. Douglas combines discussions of technology and of business structure, portraits of inventors and amateurs, and analysis of internal navy organization to construct a convincing narrative on the importance of the 'pre-history' of radio. She draws from an impressive range of contemporary newspapers and technical magazines, government and business reports, and personal correspondence. This is a significant contribution to the understanding of American radio."

— Robert B. Horowitz - Business History Review
"Fascinating detail... A far clearer picture than has been previously available."

— Journal of Communication
"Not only the best history of early radio we have, but also a valuable contribution to our understanding of twentieth-century America."

— Daniel J. Czitrom, author of Media and the American Mind

Johns Hopkins University Press, 9780801838323, 400pp.
Publication Date: February 1, 1989
About the Author
Susan J. Douglas is professor in the Department of Communications at the University of Michigan.