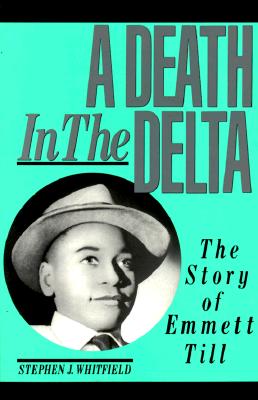 A Death in the Delta (Paperback)
The Story of Emmett Till
Johns Hopkins University Press, 9780801843266, 208pp.
Publication Date: November 1, 1991
* Individual store prices may vary.
Description
In August 1955, the mutilated body of Emmett Till--a fourteen-year-old black Chicago youth--was pulled from Mississippi's Tallahatchie River. Abducted, severely beaten, and finally thrown into the river with a weight fastened around his neck with barbed wire, Till, an eighth-grader, was killed for allegedly whistling at a white woman. The nation was horrified by Till's death. When the all-white, all-male jury hastily acquitted the two white defendants, the outcry reached a frenzied pitch--spurring a fury that would prove critical in the mobilization of black resistance to white racism in the Deep South.
In this sensitive inquiry, historian Stephen J. Whitfield probes Till's death; its ideological roots; the potent myths concerning race, sexuality, and violence; and the incident's enduring effects on American national life. As he recreates the trial, its participants, and the social structure of the Delta, Whitfield examines how white rural Mississippians actually tried "two of their own." Though they were acquitted, these same defendants were soon being ostracized by their own neighbors, and within four months of Till's death, Southern blacks were staging the historic Montgomery bus boycott--the first major battle in the coming war against racial injustice that would lead to the passage of civil rights legislation a decade later.