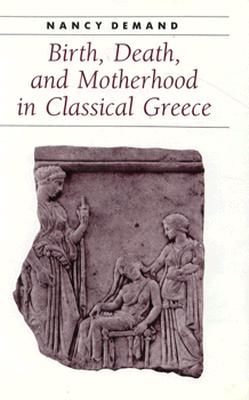 Birth, Death, and Motherhood in Classical Greece (Hardcover)
Johns Hopkins University Press, 9780801847622, 276pp.
Publication Date: July 1, 1994
Other Editions of This Title:
Paperback (11/22/2004)
* Individual store prices may vary.
Description
Why did Greek society foster social conditions, especially early marriage with its attendant early childbearing, that were known to be dangerous for both mother and child? What were the actual causes of death among women described as dying of childbirth in the Hippocratic "Epidemics"? Why did families choose to portray labor scenes on tombstones when the Greek commemorative tradition otherwise avoided reference to suffering and illness? In "Birth, Death, and Motherhood in Classical Greece," Nancy Demand offers the first comprehensive exploration of the social and cultural construction of childbirth in ancient Greece.
Reading the ancient evidence in light of feminist theory, the Foucauldian notion of discursively constituted objects, medical anthropology, and anthropological studies of the modern Greek village, Demand discusses topics that include midwifery, abortion, attitudes of doctors toward women patients, and the treatment of women generally. For evidence, she relies primarily on the case histories in the "Epidemics" concerning women with complications in pregnancy, abortion, and childbirth. She also draws relevant details from cure records and dedications from healing sanctuaries, labor scenes depicted on tombstones, Aristophanic comedy, andPlatonic philosophy.
About the Author
Nancy Demand is professor emeritus of history at Indiana University.
or
Not Currently Available for Direct Purchase