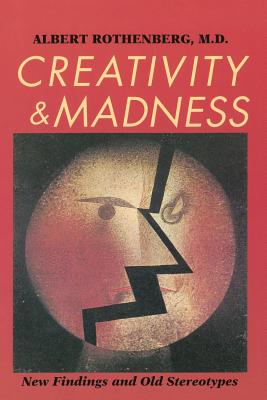 Creativity and Madness (Paperback)
New Findings and Old Stereotypes
Johns Hopkins University Press, 9780801849770, 208pp.
Publication Date: September 1, 1994
* Individual store prices may vary.
Description
Intrigued by history's list of "troubled geniuses,"Albert Rothenberg investigates how two such opposite conditions--outstanding creativity and psychosis--could coexist in the same individual. Rothenberg concludes that high-level creativity transcends the usual modes of logical thought--and may even superficially resemble psychosis. But he also discovers that all types of creative thinking generally occur in a rational and conscious frame of mind, not in a mystically altered or transformed state.
Far from being the source--or the price--of creativity, Rothenberg discovers, psychosis and other forms of mental illness are actually hindrances to creative work. Disturbed writers and absent-minded professors make great characters in fiction, but Rothenberg has uncovered an even better story--the virtually infinite creative potential of healthy human beings.
About the Author
Albert Rothenberg, M.D., is clinical professor of psychiatry at Harvard University and director of research at the Austen Riggs Center in Stockbridge, Massachusetts. His books include The Emerging Goddess: The Creative Process in Art, Science, and Other Fields.