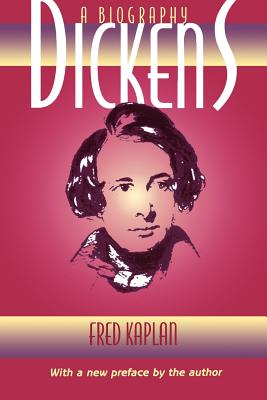 Dickens: A Biography (Paperback)
A Biography
Johns Hopkins University Press, 9780801860188, 640pp.
Publication Date: September 11, 1998
Description
From a bitter childhood mired in poverty and hard work to a career as the most acclaimed and best-loved writer in the English-speaking world, Charles Dickens had a life as tumultuous as any he created in his teeming novels of life in Victorian England. And no one has captured the rich texture of this life as colorfully and persuasively as Fred Kaplan in this acclaimed biography. Drawing on unpublished and long-forgotten sources, Kaplan presents a full-scale portrait of Dickens and his world. From the autobiographical basis of his novels and his extraordinary circle of friends to the course of his unhappy marriage and complicated family relations, Kaplan reveals the restless compulsions, private passions, and professional concerns that drove Dickens to unprecedented literary success. Kaplan details Dickens's often stormy dealings with his publishers and his carefully cultivated relationship with readers, heightened through amateur theatricals and numerous public readings in Britain and North America. Brilliantly written and thoroughly researched, Dickens provides an absorbing and perceptive account of its subject as a singularly complex man and a consummate artist, offering readers new insights into Dickens's--and literature's--greatest works, works such as Bleak House, David Copperfield, Great Expectations, and Oliver Twist.
About the Author
Fred Kaplan is the author of Miracles of Rare Devices, Dickens and Mesmerism, Thomas Carlyle, A Biography (nominated for the 1983 National Book Critics Circle Award and a finalist for the Pulitzer Prize), Sacred Tears, and Henry James: A Biography, and is the editor of Charles Dickens' Book of Memoranda. A past recipient of Guggenheim and NEH Fellowships, he has also served as editor of the Dickens Studies Annual.
Advertisement