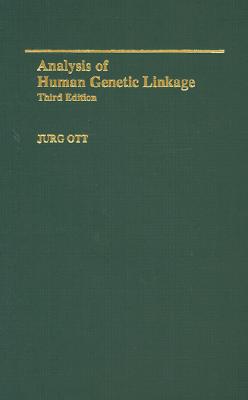 Analysis of Human Genetic Linkage (Hardcover)
Johns Hopkins University Press, 9780801861406, 416pp.
Publication Date: April 16, 1999
* Individual store prices may vary.
Description
The first and still the only book of its kind, this volume offers a concise introduction to human genetic linkage analysis and gene mapping. Jurg Ott provides mathematical and statistical foundations of linkage analysis for researchers and practitioners, as well as practical comments on available computer programs and websites. Each chapter ends with a set of problems, whose solutions are found at the end of the book.
New to this edition is a chapter on complex traits, such as diabetes, some cancers, and psychiatric conditions. Also new is an overview of nonparametric approaches to linkage and association analysis. A chapter on two-locus inheritance introduces the reader to many of the intricate aspects of complex traits. Although the book's primary audience is in the field of genetics, physicians and others without sophisticated training in genetics can understand and apply the principles and techniques discussed.
About the Author
Jurg Ott is a professor and head of the Laboratory of Statistical Genetics at Rockefeller University. He is editor-in-chief of Human Heredity and the author of the first generally available computer program on human linkage analysis (LIPED).
or
Not Currently Available for Direct Purchase