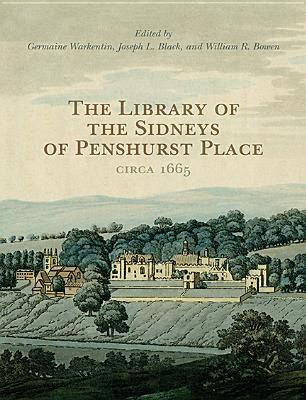 The Library Sidneys Penshurst Place Circ (Hardcover)
University of Toronto Press, 9780802042934, 406pp.
Publication Date: October 21, 2013
* Individual store prices may vary.
Description
For two centuries (1540-1740) the Sidney family of Penshurt Place, Kent, produced poets, courtiers, collectors, and at least one revolutionary. Increasingly aware of the cultural ideal of the learned nobleman and of libraries as representations of that ideal, the Sidneys amassed one of the largest gentry libraries in England of their period. This edition of their library catalogue provides a vivid portrait of the birth, growth, and eventual demise of the distinguished family's library collection.
Comprised of nearly 5000 entries, the catalogue is presented with a full introduction describing the Sidneys' intellectual world and life, their reading and collecting, the women collectors of the family, and the dispersal of the library in 1743. The editors employ all the resources of contemporary bibliography, print and digital, to identify the titles in the catalogue, and where possible to locate the Sidneys' own copies still extant, as well as architectural analysis to identify and describe the library room at Penshurst, now lost to nineteenth-century renovations.
or
Not Currently Available for Direct Purchase