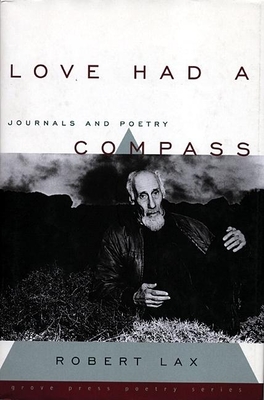 Love Had a Compass (Hardcover)
Journals and Poetry
Grove Press, 9780802115874, 254pp.
Publication Date: May 1, 1996
Other Editions of This Title:
Paperback (2/19/2019)
* Individual store prices may vary.
Description
Ever generation of poets seems to harbor its own hidden genius, one whose stature and brilliance come to light after his talent has already been achieved and exercised. The same drama of obscurity and nuance that attended the discovery of Emily Dickinson and Wallace Stevens is suggested by the career of Robert Lax. An expatriate American whose work to date — more than forty books — has been published mostly in Europe, this 85-year-old poet built a following in the U.S. among figures as widespread as Mark Van Doren, e. e. cummings, Jack Kerouac, and Sun Ra. The works in Love Had a Compass represent every stage of Lax's development as a poet, from his early years in the 1940s as a staff writer for The New Yorker to his present life on the Greek Island of Patmos. An inveterate wanderer, Lax's own sense of himself as both exile and pilgrim is carefully evoked in his prose journals and informs the pages of the Marseille Diaries, published here for the first time. Together with the poems, they provide the best portrait available to date of one of the most striking and original poets of our age.
or
Not Currently Available for Direct Purchase