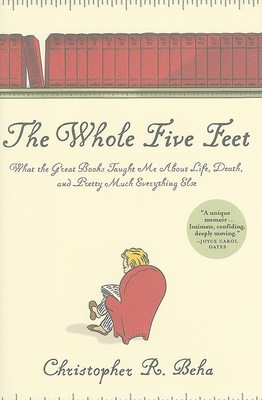 The Whole Five Feet (Hardcover)
What the Great Books Taught Me About Life, Death, and Pretty Much Everything Else
Grove Press, 9780802118844, 256pp.
Publication Date: May 1, 2009
Other Editions of This Title:
MP3 CD (5/31/2016)
* Individual store prices may vary.
May 2009 Indie Next List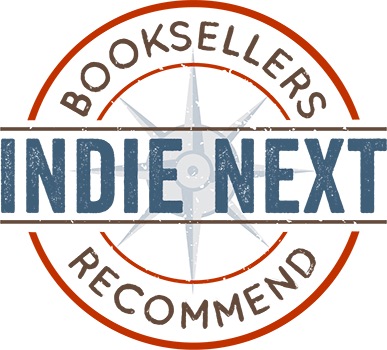 "The Whole Five Feet is a fine introduction to some of the best books ever written. Christopher Beha decided to read the Harvard Classics series in its entirety in one year, and he writes about both what he absorbs from the books and how reading these classics affects him. A must-read for anyone fascinated about how reading transforms us!"
— Michele Filgate, RiverRun Bookstore, Portsmouth, NH
View the List
Description
In The Whole Five Feet, Christopher Beha turns to the great books for answers after undergoing a series of personal and family crises and learning that his grandmother had used the Harvard Classics to educate herself during the Great Depression. Inspired by her example, Beha vows to read the entire Five-Foot Shelf, one volume a week, over the course of the next year. As he passes from St. Augustine's Confessions to Don Quixote, from Richard Henry Dana's Two Years Before the Mast to essays by Cicero, Emerson, and Thoreau, he takes solace in the realization that many of the authors are grappling with the same questions he faces: What is the purpose of life? How do we live a good life? What can the wisdom of the past teach us about our own challenges? Beha's chronicle is a smart, big-hearted, and inspirational mix of memoir and intellectual excursion—and a powerful testament to what great books can teach us about how to live our own lives.
Praise For The Whole Five Feet: What the Great Books Taught Me About Life, Death, and Pretty Much Everything Else…
" 'In much wisdom is much grief,' counsels the book of Ecclesiastes, and in Christopher R. Beha's tender intellectual memoir [of reading the Harvard Classics], we find plenty of both. . . . Life intruded rudely on Beha's sabbatical, and he rose to the occasion by writing an unexpected narrative that deftly reconciles lofty thoughts and earthy pain. In doing so, he makes an elegant case for literature as an everyday companion no less valuable than the iPod." —New York Times Book Review

"Winning . . . Intensely felt . . . Beha is shtick-free and serious of mind . . . Without making grandiose claims, this book serves as a guide to today's perplexed, reflexively ironic reader, an inducement to think seriously without apologizing and feel deeply without hedging. . . . It demonstrates how and why to read seriously." —San Francisco Chronicle

"An elegant and honest memoir . . . A charming addition to the literature of books about books. Beha is a clear-sighted writer, who has accomplished exactly what Eliot would have wanted: He found repose and strength of mind in those who express things more elegantly than we, in our Twittering, blog-filled age, ever can." —Bookforum

"Disarming . . . Beha's utter humility and unpretentious tone while describing an inherently academic and potentially irrelevant goal—to read a jumble of old-timey books and essays—puts the reader immediately at ease. Beha has a nice, unaffected way of including his internal monologues and the lessons he learns over the course of the year, as he struggles with his need to connect with the past and get perspective on his life. . . . What starts out as a mission to keep from being lost, adrift and alone in his sickness, ends with Beha finding solace. The Whole Five Feet reads like a charming college syllabus, written by a warm-hearted professor, who through a mutual love of books has inexplicably become one of your closest friends and confidants." —The Portland Mercury

"[In the Harvard Classics, Beha] finds comfort in the fact that these writers faced the same dilemmas, pains and sources of hope he finds today. The result is a thought-provoking, tender, compelling read that is part memoir, part ode to the power of great books." —The Oregonian

"The Whole Five Feet is no book report; Beha's reflections are far the richer because he delicately wheels and dives among both the great writers' ideas and his own life experiences—proving, if we needed proof, of the greatness and centrality of reading. About John Stuart Mill, Beha reflects on the nature of pleasure and happiness, observing through the prism of his own illnesses, 'Your comfort, especially your physical comfort, isn't under your control, so you'd better find something else to work at.' The idea here is mature far beyond his years, and yet the style is all salt spray and blue sky." —Free Range Librarian
or
Not Currently Available for Direct Purchase