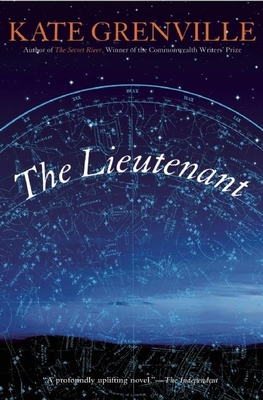 The Lieutenant
Hardcover

* Individual store prices may vary.
Other Editions of This Title:
Paperback (9/14/2010)
Compact Disc (5/21/2012)
Compact Disc (6/5/2018)
Compact Disc (6/5/2018)
MP3 CD (6/5/2018)
Compact Disc (5/21/2012)
MP3 CD (9/9/2014)
Compact Disc (2/1/2010)
MP3 CD (5/21/2012)
MP3 CD (5/21/2012)
September 2009 Indie Next List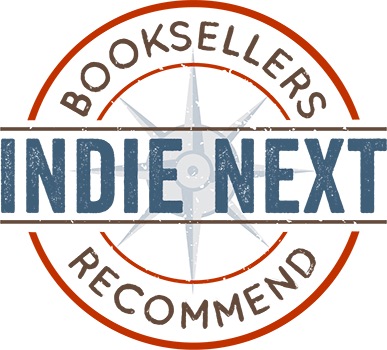 "Kate Grenville brings alive the rigors of life in the newly established penal colony in Sydney Harbor and the thrill and excitement of the first exchange of information across two unintelligible languages. The first encounters of two cultures are told from the unique perspective of a gentle mathematician, who begins to empathize with the native tribes, to the lasting detriment of his military and scientific career."
— Darwin Ellis, Books on the Common, Ridgefield, CT
View the List
Description
A stunning follow-up to her Commonwealth Writers' Prize-winning book, The Secret River, Grenville's The Lieutenant is a gripping story about friendship, self-discovery, and the power of language set along the unspoiled shores of 1788 New South Wales. As a boy, Daniel Rooke was an outsider. Ridiculed in school and misunderstood by his parents, Daniel could only hope that he would one day find his place in life. When he joins the marines and travels to Australia as a lieutenant on the First Fleet, Daniel finally sees his chance for a new beginning. As his countrymen struggle to control their cargo of convicts and communicate with nearby Aboriginal tribes, Daniel constructs an observatory to chart the stars and begin the work he prays will make him famous. But the place where they have landed will prove far more revelatory than the night sky. Out on his isolated point, Daniel comes to intimately know the local Aborigines and forges a remarkable connection with one girl that will change the course of his life. The Lieutenant is a remarkable story about the poignancy of a friendship that defies linguistic and cultural barriers, and shows one man that he is capable of exceptional courage.
Praise For The Lieutenant…
Grenville's portrait of the obtuse yet engaging Rooke and her descriptions of this strange territory are marvelously evocative. . . . The fragility of the encounters [between Rooke and Tagaran] further heightens the suspense that Grenville so deftly sustains. Tragedy looms, of course, just outside the delicate frame of this elegiac novel, but Grenville allows us to marvel at one universe in the act of encountering another' even as we dread the inevitable result."Anna Mundow, The Boston Globe

[A] richly imagined portrait of a deeply introspective, and quite remarkable, man."Alison McCulloch, The New York Times Book Review

Exquisite . . . Grenville has created a magnificent work of fiction that encompasses the excitement of adventure, the thrill of discovery, the mysteries of the unknown, the ambiguity of relationships and the ethical and moral dilemma of choosing between duty to country or to mankind."Corinna Lothar, The Washington Times

A prescriptive plea for cultural understanding [that] draws revelatory connections between emotional empathy and scientific discovery. . . . The crisp prose of The Lieutenant [often] approaches poetry . . . [and] compels as a historical novel exploring the sins of Australia's colonial past, an admirable testament to the necessity that the West learn to appreciate rather than condemn the Other. But Grenville's most thrilling achievement is to filter that lesson in social acceptance through the computational consciousness of a man whose head is in the stars."Bill Marx, Los Angeles Times

"What differentiates The Lieutenant from The Secret River is a surprising and refreshing theme of belonging and connectivity. Present are Grenville's consistent abilities to understand and re-birth history into a contextual narrative, but here those skills coalesce into an overarching message: 'Everything is part of every other thing, now and forever.' . . . Understanding and meaning [can be] found far from anything we could have imagined. The Lieutenant is a great read that reminds us the finding is possible."--Michelle AuBuchon, Brooklyn Rail

Vivid . . . Delightful . . . Grenville's storytelling shines: the backdrop is lush and Daniel is a wonderful creationa conflicted, curious and endearing eccentric."Publishers Weekly

Grenville displays a graceful touch with the characters and the history that so clearly move her, and her writing sparkles with life. Highly recommended."Library Journal (starred review)

Grenville follows The Secret River with another lyrical and literary exploration of the history of Australia. . . . Loosely based on historical facts, this novel of discovery is about much more than exploring new lands. It is about one man's personal voyage into the heart of a people."Mary Ellen Quinn, Booklist

I'm a shamefully late, and enraptured, discoverer of Kate Grenville, whose The Lieutenant is a supremely good novel. . . . [It] has excited me more than any novel I've read since those of W. G. Sebald." Diana Athill, author of Somewhere Toward the End

[The Lieutenant] glows with life: imaginative in its re-creations, respectful of what cannot be imagined, and thoughtful in its interrogation of the past. . . . Grenville's most intellectually sophisticated novel to date." Kerryn Goldsworthy, The Age (Australia)

[The Lieutenant] has a potency and beauty that lingers in both the heart and mind's eye. . . . Rooke and Tagaran are superbly written, and Grenville conveys not only the sense of true kinship that grows between them, but also the euphoria of connection and understanding between two people from different universes. [The Lieutenant] visits a part of Australian black-white history and finds a true heart of goodness there." Lucy Clark, The Sunday Telegraph (Australia)

Grenville inhabits characters with a rare completeness . . . and writes with a poet's sense of rhythm and imagery. . . . [She] explores the natural rifts that arise between settlers and native people with a deep understanding of the ambiguities inherent in such conflicts . . . [and] occupies the mind of Rooke with a kind of vivid insistence, and his isolationand moral dilemmasbecome ours." Jay Parini, The Guardian (UK)

Masterful . . . Grenville's easy writing leads us gently toward the inevitable cultural collision, building subtle tension as the playing field becomes more and more uneven. And woven throughout this fictionalized history is a moving and compassionate glimpse into the proud intelligence of the Aboriginal tribes in that moment of hesitation before good intentions are swept aside in the name of queen and country."Judith Meyrick, The Chronicle Herald

Grenville has fashioned an original, inviting tale that makes her country's colonial history as fresh as it is to her wide-eyed protagonist in 1788. . . . Grenville's prose is clear and clean . . . [with] an innocence to the voice that is almost reminiscent of a fairytale and its purposeful naivety well suits the point of view of a curious but inexperienced hero. . . . Basing her tale on real events and a real historical character, Grenville has brought imagination and compassion to the source of so much of Australia's retroactive hand-wringing. What distinguishes her portrayal of the Aboriginal culture is that for once appreciation, sympathy, and admiration get the better of impotent guilt."Lionel Shriver, The Telegraph (UK)

A particular kind of stillness marks out Grenville's characters as uniquely hers. . . . The relationship between the awkward soldier, in his red coat and brass buttons, and the young naked girl, is a beautifully uplifting piece of fiction. Nimbly avoiding categorizations of filial, fraternal or sexual love, their sharing of language and then understanding simply describes the love that one human being finally finds for another. . . . Between the words and among them, this is a profoundly uplifting novelone that leaves you understanding Rooke's premise: that 'Truth [needs] hundreds of words, or none.'"Katy Guest, The Independent (UK)

The encounters between Rooke and the Gadigal, especially a young girl called Tagaran, are wonderfully shimmering and authenticgripping, I couldn't put it down."Weekend Herald (New Zealand)

An extraordinary adventure into the nature of language, culture and human communication. It is also a thrilling alternative history of modern Australia's beginnings. . . . Grenville's great victory in this book is to show us that language is so much more than vocabulary or even grammar and syntax . . . Grenville's writing is so clear as to be transparentAll in all, an epiphanous book, her best, I think."Listener

An intelligent, spare, always engrossing imagining of first contact, in which the fictionalization of history allows a comment about current postcolonial race relationships which escapes the didacticism of special pleading."Patrick Denman Flanery, Times Literary Supplement

In lucid prose and perfectly measured strides, Grenville lays down her riveting tale."Stephanie Cross, The Daily Mail

Genuinely affecting, [The Lieutenant] is another capable tranche of character-based, historical fiction and a worthy foil to its predecessor."Melissa McClements, Financial Times

Rooke and Tagaran . . . develop together the first stumbling vocabulary and grammar of an indigenous Australian language for English speakers. . . . This exploration project, undertaken marvelously as a language adventure, is an Australian fiction delight. . . . Grenville hasn't written a historical novel. She has written astutely about dark hearts today."Nigel Krauth, Australian

[Grenville's] reflections on the relationship of language to life, perspective to meaning, literature to truth all sprout from the seeds of historical record and twine enticingly throughout the novel."Katharine England, Adelaide Advertiser

[With The Lieutenant] Grenville achieves what few Australian writers have accomplished: a convincing paean to Australia's seductiveness. . . . Character is one of [Grenville's] strong suits, and this vision of a budding relationship between the sparkling Aboriginal girl and the sensitive young man of science is a triumph of imaginative history. Grenville's book has a point of view, to be sure, but it also has a sense of humor--and its power, like that of all great novels, derives from the author's deep and abiding affection for all concerned."Christina Thompson, The Monthly (AU)

"From one of [Australia's] most accomplished novelists, [The Lieutenant] a universal story of the great and joyous gravity of decent human interaction, of finding then unlocking your soul. It is also a platonic love story that is profoundly moving. . . . This is a book about the power of languagewhat we say and don't say."Matthew Condon, Courier-Mail (AU)

A compelling and beautifully written bookeverything readers have come to expect from Kate Grenville."South Coast Register (AU)
Atlantic Monthly Press, 9780802119162, 307pp.
Publication Date: September 1, 2009
or
Not Currently Available for Direct Purchase