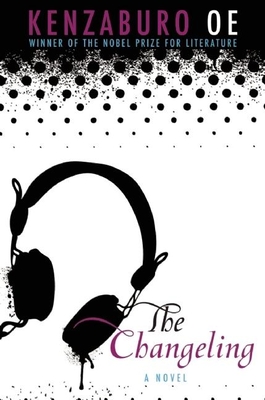 The Changeling (Hardcover)
Grove Press, 9780802119360, 468pp.
Publication Date: March 16, 2010
Other Editions of This Title:
Paperback (2/8/2011)
* Individual store prices may vary.
Description
In "The Changeling," Nobel Prizewinning author Kenzaburo Oe takes readers from the forests of southern Japan to the washed-out streets of Berlin as he investigates the impact our real and imagined pasts have on our lives. Writer Kogito Choko is in his sixties when he rekindles a childhood friendship with his estranged brother-in-law, the renowned filmmaker Goro Hanawa. As part of their correspondence, Goro sends Kogito a trunk of tapes he has recorded of reflections about their friendship. But as Kogito is listening one night, he hears something odd. I m going to head over to the Other Side now, Goro says, and then Kogito hears a loud thud. After a moment of silence, Goro's voice continues, But don t worry, I m not going to stop communicating with you. Moments later, Kogito's wife rushes in; Goro has jumped to his death from the roof of a building. With that, Kogito begins a far-ranging search to understand what drove his brother-in-law to suicide. The quest takes him to Berlin, where he confronts ghosts from both his own past, and that of his lifelong, but departed, friend.
About the Author
Kenzaburo Oe is also the author of "A Personal Matter," "Teach Us to Outgrow Our Madness," and "A Quiet Life," among others. He has been awarded many honors, including the Prix Europalia and the Nobel Prize for Literature.
or
Not Currently Available for Direct Purchase