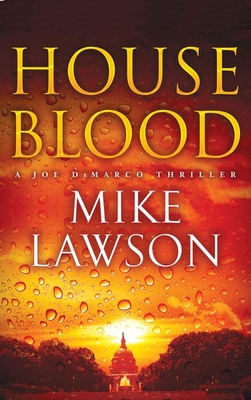 House Blood (Hardcover)
Atlantic Monthly Press, 9780802119940, 425pp.
Publication Date: June 19, 2012
* Individual store prices may vary.
or
Not Currently Available for Direct Purchase
Description
DeMarco is asked to look into the murder conviction of a lobbyist. But he has other worries on his mind: his boss is no longer Speaker, his girlfriend has left him, andhis friend Emma may be dying. DeMarco doesn t expect to free the lobbyist much less to become the target of two of the most callous killers he and Emma have ever encountered.
Praise For House Blood…
Praise for House Blood

A what-happens-next, edge-of-your-seat thriller, told with the author's clear prose and storytelling skills. I know that Mike Lawson has methodically grown a loyal base of fans, but I think that his consistent excellence needs to be more universally acknowledged. This is a very ambitious book and I'm hopeful it will be the one that propels him into best-sellerdom. He certainly deserves it and his publisher does as well."George Easter, Deadly Pleasures

"The plot and pace are relentless, and the milieus of Congress, D.C., and disaster relief seem knowingly presented. But character creation is Lawson's greatest talent, and Fiona, her supersoldiers, and of course, the ever-cranky cynic, DeMarco, will rivet readers' attention. A host of lesser characters are nearly as engaging. House Blood is so good it will move long-time political-thriller readers to recall the memorable characters, with, and style of the late, great Ross Thomas."Thomas Gaugin, Booklist (starred review)

Lawson's seventh novel in his Joe DeMarco thriller series is another page-turner brimming with authentic Washington, DC, detail and distinctive, engaging characters. Even the bad guys are interesting. Adventure-seeking readers will love [it]." Sheila M. Riley, Library Journal

Praise for Mike Lawson:

Joe DeMarco, fixer' for Speaker of the House John Fitzpatrick Mahoney, is shrewd, tough, discreet, and resourceful Lawson creates multifaceted characters [and] the pacing is relentless." Thomas Gaughan, Booklist (starred review)

I love Joe DeMarco. These are wonderful. I think they're inventive, nicely detailed, just a treat to read."Nancy Pearl

One of the most engaging heroes I've ever encountered." Tess Gerritsen
Advertisement