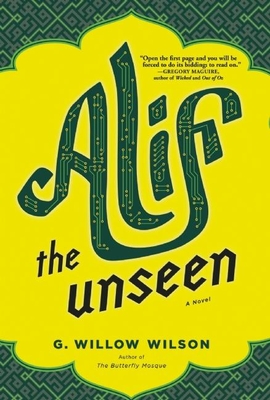 Alif the Unseen
Hardcover

* Individual store prices may vary.
Other Editions of This Title:
Digital Audiobook (7/2/2012)
Paperback (4/2/2013)
Compact Disc (4/9/2013)
Compact Disc (7/1/2012)
MP3 CD (12/1/2016)
MP3 CD (7/1/2012)
MP3 CD (4/9/2013)
MP3 CD (7/3/2012)
Compact Disc (7/3/2012)
July 2012 Indie Next List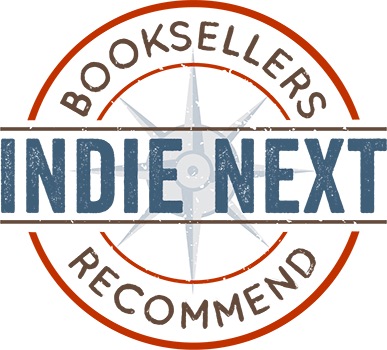 "Alif is an Arab-Indian computer hacker who gets into deep trouble when he tries to erase himself from the web. His troubles only increase when he received an ancient text - written by the mythological Jinn - that may be the key to unlocking a whole new way of programming. This smartly written, action-packed thriller is reminiscent of the early works of Neal Stephenson and William Gibson. Unpredictable to the very end - I could not put it down!"
— James Wilson, Octavia Books, LLC, New Orleans, LA
View the List
Description
In an unnamed Middle Eastern security state, a young Arab-Indian hacker shields his clients--dissidents, outlaws, Islamists, and other watched groups--from surveillance and tries to stay out of trouble. He goes by Alif--the first letter of the Arabic alphabet, and a convenient handle to hide behind. The aristocratic woman Alif loves has jilted him for a prince chosen by her parents, and his computer has just been breached by the State's electronic security force, putting his clients and his own neck on the line. Then it turns out his lover's new fianc is the head of State security, and his henchmen come after Alif, driving him underground. When Alif discovers The Thousand and One Days, the secret book of the jinn, which both he and the Hand suspect may unleash a new level of information technology, the stakes are raised and Alif must struggle for life or death, aided by forces seen and unseen. With shades of Neal Stephenson, Neil Gaiman, Philip Pullman, and The Thousand and One Nights, Alif the Unseen is a tour de force debut--a sophisticated melting pot of ideas, philosophy, religion, technology and spirituality smuggled inside an irresistible page-turner.
Praise For Alif the Unseen…
Praise for Alif the Unseen

[G. Willow Wilson] works magic. . . . Ms. Wilson has not set out to copy JK Rowling's books or anyone else's; she has her own fertile imagination and fanciful narrative style. But as an American convert to Islam, she has an unusual ability to see the best of both worlds. In Alif the Unseen she spins her insights into an exuberant fable that has thrills, chills andeven more remarkablyuniversal appeal."Janet Maslin, The New York Times

G. Willow Wilson has a deft hand with myth and with magic, and the kind of smart, honest writing mind that knits together and bridges cultures and people. You should read what she writes."Neil Gaiman, author of Stardust and American Gods

[A] Harry Potter-ish action-adventure romance [that] unfolds against the backdrop of the Arab Spring. . . . Improbably charming . . . A bookload of wizardry and glee."Janet Maslin, The New York Times "Books for Basking" summer reading list

Driven by a hot ionic charge between higher math and Arabian myth, G. Willow Wilson conjures up a tale of literary enchantment, political change, and religious mystery. Open the first page and you will be forced to do its bidding: To read on."Gregory Maguire, author of Wicked and Out of Oz

An intriguing mix of fantasy, romance and spirituality wrapped up in cyberthriller packaging. . . . Wilson's desert fantasy moves at the breakneck speed of a thriller through cityscapes, wilderness and ethereal realms as she skillfully laces mythology and modernity, spirituality and her own unique take on technological evolution. Rather than the time-worn ghost in the machine concept, Wilson creates a djinn in the machine fusion of magic and tech that blurs the line between the mythical and virtual, suggesting a brave new world in which mankind's oldest stories will bleed through more strongly than ever. . . . [Wilson] also boldly approaches larger issues such as religion, philosophy and the contrast between Eastern and Western culture, using fantasy as a lens through which to view reality. . . . Don't miss this one-of-a-kind story, both contemporary and as ancient as the Arabian sands."Jaclyn Fulwood, Shelf Awareness (online)

A fantasy thriller that takes modern Islamic computer hackers fighting against State-based repression and entangles that with the fantastical Djinn-riddled world of One Thousand and One Nights. . . . Here's a book for summer reading, like a novelization of one of Joss Whedon's best Buffy episodes crossed with a Pathé newsreel of the Arab Spring uprisings. It's a page-turner."Wayne Alan Brenner, The Austin Chronicle

Alif the Unseen is a terrific metaphysical thriller, impossible to put down. The fantastical world Alif inhabitsat once recognizable and surreal, visible and invisibleis all the more fantastic for the meticulously detailed Koranic theology and Islamic mythology Wilson expertly reveals. A multicultural Harry Potter for the digital age."Hooman Majd, author of The Ayatollahs' Democracy and The Ayatollah Begs to Differ

A ferocious new voice in fiction. . . . As with every comic-book artist turned author, the critical question is this: Can her talent for vivid characterization translate from image into text? The answer, in Wilson's case, is a resounding yes.' . . . There is no question that Alif the Unseen is one of those rare events in the history of publishing, when an ancient pattern of storytelling (The Arabian Nights) is grafted onto an up-to-the-minute world crisis. This synthesis has great spiritual authority, thanks to the vision of G. Willow Wilson."Michael Alec Rose, BookPage

A book of startling beauty and power."Holly Black, author of The Spiderwick Chronicles

Alif the Unseen . . . is a breezy yet thought-provoking blend of techno-thriller and urban fantasy, set in an unnamed Arab emirate. It will whisk you away to the new vistas of wonder and wisdom. . . .[An] excellent modern fairytale. . . . The prose of Alif the Unseen is smart and agile; romance and adventure flow easily between Deep Thoughts. . . . [Wilson] surpasses the early work of Stephenson and Gaiman, with whom comparisons have already been made. . . . Alif the Unseen will find many fans in both West and East. They will appreciate it for being just the fine story it is and as a seed for potent ideas yet to come."io9 (online)

An ambitious, well-told, and wonderful story. Alif the Unseen is one of those novels that has you rushing to find what else the author has written, and eagerly anticipating what she'll do next."Matt Ruff, author of Fool on the Hill and The Mirage

I have the utmost respect for G. Willow Wilson's writing. . . . Alif the Unseen is set in the Arab Spring, and offers a refreshingly modern view on the Arab world. With nods to The Thousand and One Nights, Wilson has created a modern classic that dares explore themes of technology, spirituality, and religion."Largehearted Boy (online)

A terrifically fun novel about the connections between literature and coding, magic and Islam, and the identities we create for ourselves."Alyssa Rosenberg, ThinkProgress (online)

One of the most compelling narratives you'll read this year, Alif offers masterful insight into contemporary Middle Eastern societies whose ongoing transformations are as unexpected and profound as those in our own. It is also a powerful reminder of how far fantasy has come since Tolkien."Jack Womack, author of Random Acts of Senseless Violence

[Wilson] ushers the energy of the Arab Spring into urban fantasy while unleashing jinns into the digital age. . . . As timely and thoughtful as it is edgy and exciting, this dervish of a novel wraps modern tendrils around ancient roots, spanning the gulf between ones and zeros, haves and have-nots, and seen and unseen worlds."Ian Chipman, Booklist (starred review)

A Golden Compass for the Arab Spring."Steven Hall, author of The Raw Shark Texts

Imaginative storytelling . . . Wilson skillfully weaves a story linking modern-day technologies and computer languages to the folklore and religion of the Middle East. For readers ready for adventure and looking for original storytelling, this excellent novel supersedes genres as easily as its characters jump from one reality to another."Library Journal (starred review)

Willow Wilson is an awesome talent. She made her own genre and rules over it. Magical, cinematic, pure storytelling. It's nothing like anything. A brilliant fiction debut."Michael Muhammad Knight, author of The Taqwacores

[An] intriguing, colorful first novel. . . . Wilson provocatively juxtaposes ancient Arab lore and equally esoteric computer theory, highlighting the many facets of the East-West conflict."Publishers Weekly
Grove Press, 9780802120205, 320pp.
Publication Date: June 19, 2012
or
Not Currently Available for Direct Purchase