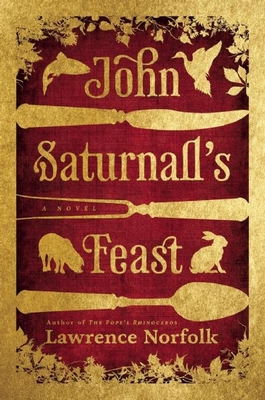 John Saturnall's Feast
Hardcover

* Individual store prices may vary.
Other Editions of This Title:
Paperback (10/1/2013)
September 2012 Indie Next List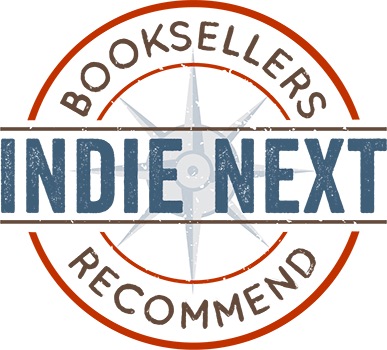 "John Saturnall, raised by his healer mother, grows into an extraordinary cook in late 17th-century England, where he serves the landed gentry during intense political upheaval. His destiny lies in preserving the art of the ages-old feast at which all are treated as equals at the table. Clandestine love, intolerance, and intrigue are all mixed with recipes and brought to life in lush language. This novel has it all: a great story, writing at its finest, and a beautifully designed presentation!"
— Sheryl Cotleur, Book Passage, Corte Madera, CA
View the List
Description
A beautiful, rich and sensuous historical novel, John Saturnall's Feast tells the story of a young orphan who becomes a kitchen boy at a manor house, and rises through the ranks to become the greatest Cook of his generation. It is a story of food, star-crossed lovers, ancient myths and one boy's rise from outcast to hero. Orphaned when his mother dies of starvation, having been cast out of her village as a witch, John is taken in at the kitchens at Buckland Manor, where he quickly rises from kitchen-boy to Cook, and is known for his uniquely keen palate and natural cooking ability. However, he quickly gets on the wrong side of Lady Lucretia, the aristocratic daughter of the Lord of the Manor. In order to inherit the estate, Lucretia must wed, but her fianc is an arrogant buffoon. When Lucretia takes on a vow of hunger until her father calls off her engagement to her insipid husband-to-be, it falls to John to try to cook her delicious foods that might tempt her to break her fast. Reminiscent of Wolf Hall and Jonathan Strange & Mr. Norrell, John Saturnall's Feast is a brilliant work and a delight for all the senses.
Praise For John Saturnall's Feast…
[Norfolk] will magnify this mysterious world for us, and he will, with an extraordinary use of ordinary language, make us see it not as a historical construct but as a place of wonder. . . . Mr. Norfolk's use of child's-eye view and lush, incantatory prose give the narrative a hushed air of magic, as though Frances Hodgson Burnett's The Secret Garden were being recounted by the hero of Patrick Süskind's Perfume."The Wall Street Journal

An enthralling tale of an orphan kitchen boy turned master of culinary arts, with sumptuous recipes and intoxicatingly gorgeous illustrations."Vanity Fair

Norfolk, the author of ornate period novels, here uses his talent for detail to evoke the life of a cook at a seventeenth-century British manor. . . . Norfolk creates a Manichaean struggle between Christian and pagan traditions, but this is ultimately less rewarding than the completeness of the physical world he describes."The New Yorker

Norfolk delivers a strong tale filled with atmosphere and the odd, telling detail that convinces."Huffington Post

While the omission of Zadie Smith from this year's Man Booker longlist seems to have raised the most eyebrows, the overlooking of Lawrence Norfolk's first book in 12 years seems to me the more grievous exclusion. . . . The arcane vocabulary of archaic cooking gives an intangible poetry to the novel."The Times (London)

Lawrence Norfolk, historical novelist extraordinaire, inhabits the 17th century through its food. From the reign of Charles I through civil war, Cromwell's protectorate and on to the restoration, we are treated to both lavish feasting and battlefield foraging, the politics of the high table and the hearthside use of medicinal herbs. . . . Norfolk's ability to fold history in on itself, and to summon deep time, is as dazzling here as it was in his earlier novels: family genealogy becomes a myth of origins. . . . The material is fascinating. . . . Norfolk's imagination is bigger and more abstract than the individual; he conjures so well the bustling bureaucracy of the 17th-century manor house, its systems of rights and obligations, its geographical and social significance. . . . The food writing is sensuous and exact. . . . You put the book down wanting to make it all."The Guardian

A lavishly detailed account of a fictional 17th-century British chef, set against the background of Great Britain's Civil War. . . . Norfolk lavishes loving attention on the workings of a 17th-century manor-house kitchen. . . . interested in describing the making of food and the politics of the kitchen, delighting in the historical kitchen jargon. . . . The physical book itself is a work of art, full of beautiful illustrations and recipes (or "receipts") in 17th-century style."Minneapolis Star Tribune

This is a book that rewards attentive reading with both lush detail and crystalline characterizations."Book Riot

[A] sweeping tale of love and legend. Beautiful imagery and captivating details bring the story to life, while descriptions of culinary treats make one's mouth water. [A] unique and sensuous blending of history and myth."Booklist (starred review)

Food, history, and romance add layers of flavor to Norfolk's lush new novel . . . Artfully told . . . Known for intellectual prose and complex plots, Norfolk this time out attempts to interweave time and senses, reality and myth, rewarding steadfast readers with savory recipes and a bittersweet upstairs downstairs love story."Publishers Weekly (boxed review)

[A] Dickensian confection of character and incident that includes love and war . . . Offers much to savor, notably the details of cooking and the central question: how preparing food is different than merely cooking it."Kirkus Reviews

A sumptuous, epicurean romp through the English Civil Wars of the seventeenth century . . . It's a lovingly detailed novel about food and love and warfare. Densely researched and brimming with descriptions of the lordly cuisine of the time . . . John Saturnall's Feast is an ambitious undertaking, as it seeks to be both a very British pastoral fantasy as well as a work of historically accurate social realism."Bookslut

A lyrical tale of historical havoc set in the English Civil War, with cookery as salvation."Marie Claire (UK)

"Sumptuous recipes and food descriptions intensify the seductive love story . . . a literary feast."Library Journal

There's a mythic quality to Lawrence Norfolk's fourth historical novel. . . . it skillfully entangles folklore and foodlore. . . . Throughout the novel, food is shown to be both a source of sustenance and a thing of ritual; recipes are legacies, the threads connecting generations. . . . Norfolk's writing is at its strongest when he's describing the symbolic significance of certain dishes: spiced wine, delicate curls of spun sugar, slivers of almonds, and the flaking flesh of river fish."The Observer (UK)

Norfolk knows how to make words roll around the mouth. . . . Fantastical architecture and weird botany are a vivid background to the bloody conflict and swooning romance. Norfolk is an expert on obscure sources as well as sauces. His blend of horrid history and oddly credible fantasy deserves to be consumed by the masses."Sunday Telegraph

Mouth-watering and quite beautifully written descriptions. . . . The random violence and lawlessness of the times England's own reign of terror are convincingly drawn and the final chapters become almost unbearably tense."Daily Mail

Norfolk's accessible, literary prose and his eye for the more curious, gritty period details give lingering depth and subtle spice to the traditional meat of his dish. . . . John Saturnall's Feast filled me with a rather powerful urge to get out and inhale the rich greens of the English countryside. . . . a sweet and heady rush of reading pleasure."The Daily Telegraph

Lawrence Norfolk writes strange, ambitious and curiously entertaining literary fiction. . . . [John Saturnall's Feast] tickles the senses (see the lovely woodcut illustrations) and the imagination."South China Morning Post

On the cusp of an autumn glut, the publication of a novel about a sublime cook in a great house 380 years ago is perfectly timed. At its heart is a love story. . . . The kitchen vocabulary is rich, and Norfolk relishes it. . . . The feast itself is a triumph."The Lady
Grove Press, 9780802120519, 410pp.
Publication Date: September 4, 2012
or
Not Currently Available for Direct Purchase