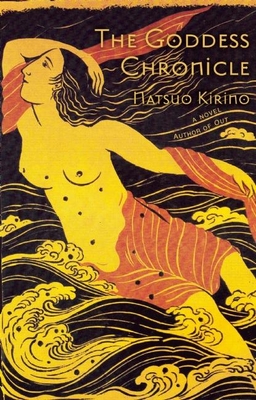 The Goddess Chronicle
Hardcover

* Individual store prices may vary.
Other Editions of This Title:
Paperback (5/13/2014)
Description
From internationally bestselling crime writer Natsuo Kirino comes a mythical feminist noir about family secrets, broken loyalties, and the search from truth in a deceitful world. In a place like no other, on a mystical island in the shape of tear drop, two sisters are born into a family of oracles. Kamikuu is admired far and wide for her otherworldly beauty; small and headstrong Namima learns to live in her sister's shadow. On her sixth birthday, Kamikuu is chosen to become the next Oracle, serving the realm of light, while Namima is forced to serve the realm of darkness--destined to spend eternity guiding the spirits of the deceased to the underworld. As the sisters serve opposite fates, Namima embarks on a journey that takes her from the experience of first love to the aftermath of scalding betrayal. Caught in an elaborate web of treachery, she travels between the land of the living and the Realm of the Dead, seeking vengeance and closure. At the heart of this exquisitely dark tale, Kirino masterfully reimagines the ancient Japanese creation myth of Izanami and Izanaki. A provocative, fantastical saga, The Goddess Chronicle tells a sumptuous story of sex, murder, gods and goddesses, and bittersweet revenge.
Canongate Us, 9780802121097, 312pp.
Publication Date: July 23, 2013
About the Author
Natsuo Kirino (pen name of Mariko Hashioka) is a prize-winning Japanese novelist and prolific writer, most famous for her 1998 novel, "Out," which received the Grand Prix for Crime Fiction (Japan's top mystery award) and was a finalist (in translation) for the 2004 Edgar Award. Four of her novels have been translated into English: "Out, Grotesque, Real World" and "What Remains." Her early work includes romances and stories for manga.

Rebecca L. Copeland, professor of Japanese literature at Washington University in St. Louis, Missouri, received her Ph.D. in Japanese Literature from Columbia University in 1986. Her published works include "The Modern Murasaki: Writing by Women of Meiji Japan" (2006), co-edited with Dr. Melek Ortabasi; "Woman Critiqued: Translated Essays on Japanese Women's Writing" (2006); "The Father-Daughter Plot: Japanese Literary Women and the Law of the Father" (2001), co-edited with Dr. Esperanza Ramirez-Christensen; "Lost Leaves: Women Writers of Meiji Japan" (2000); and "The Sound of the Wind: The Life and Works of Uno Chiyo" (1992). She has also translated the works of Kirino Natsuo, Uno Chiyo, and Hirabayashi Taiko, among others.
or
Not Currently Available for Direct Purchase