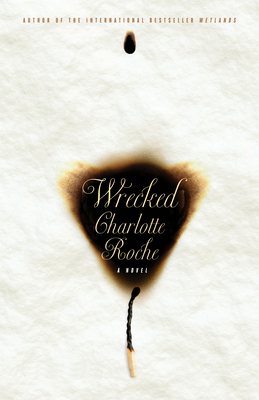 Wrecked (Paperback)
Grove Press, Black Cat, 9780802121127, 289pp.
Publication Date: May 7, 2013
* Individual store prices may vary.
Description
"Sex is the answer to death."--Charlotte Roche In her controversial first novel, Wetlands, which The New York Times called "a cri de coeur against the oppression of a waxed, shaved, douched and otherwise sanitized women's world," Roche wrote about sex and the female body in an unprecedentedly frank and intimate way. Roche's second novel, Wrecked is just as raw and powerful as her debut, but is a more mature and impressive work that deals with sex, death, fidelity, and the question of what is expected from a twenty-first century wife and mother. "It's easier to give a blow job than to make coffee." That's what Elizabeth Kiehl, mother of seven-year-old Liza thinks to herself, after a particularly lengthy and inventive bout of sex with her husband Georg--recounted in detail over the book's first twenty pages. Elizabeth goes to great efforts to pleasure her husband in the bedroom, and also is an extremely thoughtful and caring mother to her daughter. But the perfect mother and wife act she puts on hides a painful past and a tragic rift in her psyche, which she is working through in weekly sessions with her therapist. Sex is the other tool that she uses to relax herself. Elizabeth and Georg watch porn together, and even go off on joint trips to a local brothel for threesomes with prostitutes while their daughter is at school. But is their relationship unhealthy, even tragic, or just a very modern marriage?
About the Author
Charlotte Roche was born in 1978 in High Wycombe, England, but was brought up and lives in Germany. She has been a highly respected presenter on the German equivalent of MTV. Her first novel, Wetlands, was an international publishing sensation, selling over 2 million copies worldwide.
Praise For Wrecked…
There are things in this book that could even spark a new sexual revolution." Stern

Elizabeth Kiehl is a mother, wife, photographer, daughter, ex-wife (sort of), ex-wild child, confused feminist, militant atheist and survivor. . . There are moments of fascinating psychology, as well as deceptively muted visceral screams, and by the end of the book, one is not sure whether to admire, pity, or detest Elizabeth. . . For some readers, the mesmerizing if unsettling narrative might be groundbreaking."Kirkus Reviews

A frank, nuanced, and gripping look at what makes a good marriage . . . The novel dispenses its ideas with disarming simplicity, but no one should let that fool them into thinking that it lacks complexity or relevance. Roche has written a book that the reader will think about long after they have finished itsomething that can't be said of most literary masterpieces'."Frankfurter Allgemeiner Zeitung

This isn't a novel, it's a manifestoone directed primarily at women, encouraging them to free themselves from their false idealsand, above all, to get a therapist!" NZZ am Sonntag

With merciless precision Roche depicts shock, pain, lust, empathy, and her revenge fantasies and suicide plans . . . A startlingly radical striptease of the soul." Focus

This novel points to much more than what is explicitly on the surface . . . [Roche] turns up the dial on the daily madness of how we try to feed our kids politically correct food, worship at the altar of the environment, the prison of information that manuals and the Internet puts at our fingertips, and the way we are forced to coexist with others only in a way that puts our needs first." Freie Presse

Wrecked is not just a collection of provocations, but a brilliantly drawn portrait of a young woman who has one desire above all others: to be liked by other people."Deutsche Presse-Agentur

"There is no contemporary author in Germany who writes as vividly and ardently about sex as Charlotte Roche."Der Tagesspeigel

"You have to read it."FAS

"You simply cannot fail to be affected by this book. . . . Roche's language is as sensitive as it is brutal, as laconic as it is creative."Nurnberger Nachrichten

"While Wetlands was a book going through puberty, Wrecked is a mature book that stays true to Aristotle's definition of tragedy, creating fear and pity."Die Zeit

"For the protagonist of Wrecked, sex is above all a way to flee the demons in her mindbut sex is by no means the reason why Roche chose to write her second and significantly more mature book."Abendzeitung

Praise for Wetlands:

With her jaunty dissection of the sex life and the private grooming habits of the novel's eighteen-year-old narrator, Helen Memel, Charlotte Roche has turned the previously unspeakable into the national conversation in Germany. . . . A cri de coeur against the oppression of a waxed, shaved, douched and otherwise sanitized women's world."The New York Times

"An explicit novel, often shockingly so, but also a surprisingly accomplished literary work, which evokes the voice of J. D. Salinger's The Cather in the Rye, the perversion of J.G. Ballard's Crash, and the feminist agenda of Germaine Greer's The Female Eunuch."GRANTA

An encyclopedia of bodily secretions and a catalog of nonstandard ends for them . . . A cautionary tale about entrusting private grooming to professional bikini waxers. . . . [As a] book that does not intend to arouse but to titillate . . . Wetlands is the epitome of the form."Slate

"Not since Germaine Greer's The Female Eunuch have readers and critics had such a Rohrschach test for their body issues as this year's novel Wetlands."Bookslut
or
Not Currently Available for Direct Purchase