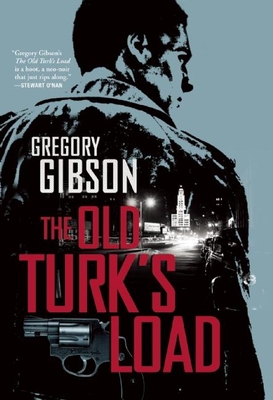 The Old Turk's Load (Hardcover)
Mysterious Press, 9780802121134, 245pp.
Publication Date: April 2, 2013
Other Editions of This Title:
Digital Audiobook (4/1/2013)
Paperback (5/13/2014)
CD-Audio (4/2/2013)
* Individual store prices may vary.
Description
Angelo DiNoto is the most powerful crime lord in New Jersey, his empire bolstered by pure heroin imported from an old Turkish farmer. But when a five million dollar shipment goes missing during the Newark riots of 1967, DiNoto isn't the only one willing to turn over every rock--and bust some heads, arms, legs-- to locate it. Shady developer Richard Mundi sees the heroin as the key to replenishing his fading business with new capital. His daughter Gloria, literally in bed with a band of wannabe revolutionaries, believes the lucrative stash might be her ticket out of her father's domain. A longtime postal clerk disfigured by cancer thinks finding the drugs is the perfect cap to a failed life. With an Elmore Leonard-esque cast of characters rampaging across Newark and Manhattan, The Old Turk's Load is a twisty historical crime novel whose disparate thread leads directly to an unforgettable showdown over the "old Turk's load.
About the Author
Gregory Gibson has been an antiquarian book dealer since 1976. He has published three non-fiction books and writes an influential weekly blog on the book trade called "Bookman's Log." He has homes in Gloucester, Massachusetts, Cork City, Ireland, and Cape Breton, Nova Scotia, but in his imagination he inhabits an undiscovered Raymond Chandler novel somehow set in Manhattan in the 1960s.
Praise For The Old Turk's Load…
A Deadly Pleasures Best First Novel of the Year and a Booklist Best Crime Fiction Debut of the Year

I like Gibson's writing, the effortless way he tells his story."Elmore Leonard

The Old Turk's Load is a hoot, a neo-noir that just zips along."Stewart O'Nan

"If you miss the caper novels of the late, great Donald E. Westlake, take heart: Gregory Gibson's debut novel will appeal alike to neo-noir fans and fans of Garrison Keillor's Guy Noir character."Huntington News

"First novels aren't supposed to be as much fun as The Old Turk's Load. . . . With these ingredients, and these characters, all Gibson really has to do is mix well and stir, and that he does. He writes with an air of what-fools-these-mortals be, and he's not too hard on anybody except the unnecessarily cruel."Palm Beach Post

"The Old Turk's Load is a marvel of Chandleresque plotting, with a deeply felt and utterly real '60s setting and a heart as big as all outdoors."Luc Sante, author of Low Life and Kill All Your Darlings

An elegant engine drives the combustible plot of The Old Turk's Load. Gregory Gibson is a deft and deadpan master mechanic trained in Donald Westlake and Elmore Leonard's shop. He leads a droll cast of rogues and thugs with confidence through every surprising twist in this highly entertaining modern pulp mischief."Michael Malone, author of the Justine Savile & Cuddy Mangum novels

With its sparse dialogue and nonchalant treatment of sex and violence, The Old Turk's Load is probably the fastest neo-noir read on crime novel shelves. Exquisitely hard boiled, this crime novel is the perfect beach read for those nurtured on Tarantino and Spillane."New York Journal of Books (starred review)

"Gibson's elliptical, ever-evolving plot seems a marriage of Raymond Chandler complexity and Donald E. Westlake comic haplessness, but he imbues his characters with a kind of desperate humanity that is brilliantly played out when Manhattan goes dark in the famous 1967 blackout. The sense of time and place is wonderfully evocative, and The Old Turk's Load will be a signal pleasure for crime-fiction aficionados."Booklist (starred review)

Nostalgia, noir and narcotics are blended together in a runaway train journey that careens down the track at breakneck speed . . . Breaking new ground in crime fiction with his unusual protagonist, Gibson gets a gold star for deftness, great writing, lethal encounters, mayhem, murder, and bleak black humor."Library Journal

This well-handled caper novel recalls the late great Donald Westlake."Publishers Weekly

Utterly compelling, Gregory Gibson has given the reader one great ride."Robert Ferrigno, New York Times bestselling author of the Assassin Trilogy

Owing to Gibson's sharp eye for the antics of people chasing loot through mean streets where little is as it seems and nothing goes as planned, the big winners here are the readers."Thomas Powers, author of The Killing of Crazy Horse
or
Not Currently Available for Direct Purchase