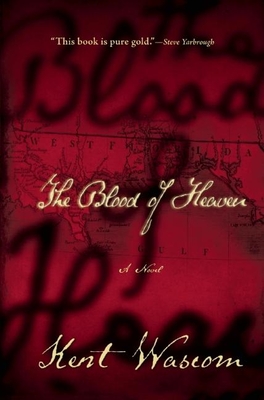 The Blood of Heaven
Hardcover

* Individual store prices may vary.
Other Editions of This Title:
Paperback (6/10/2014)
Compact Disc (6/10/2014)
MP3 CD (6/10/2014)
Compact Disc (6/10/2014)
Hardcover, Large Print (10/30/2013)
June 2013 Indie Next List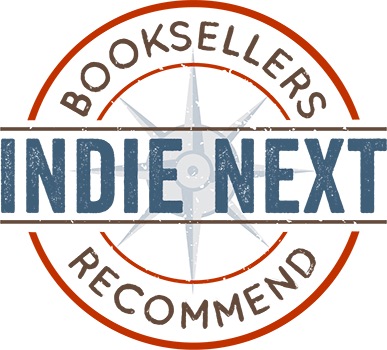 "Bloody and brilliant, this epic novel is not for the faint of heart. At once a page-turning, cinematic adventure, tearing through the oft-forgotten wilds of 19th century West Florida and a poetic masterpiece in which each sentence stretches and works at full capacity, The Blood of Heaven explores the intersection of religion, redemption, brotherhood, violence, love, and what it meant to come of age at the same time as America. Wascom rages onto the literary scene in this passionate and powerful debut."
— Alise Hamilton, Andover Bookstore, Andover, MA
View the List
Description
One of the most powerful and impressive debuts Grove/Atlantic has ever published, The Blood of Heaven is an epic novel about the American frontier in the early days of the nineteenth century. Its twenty-six-year-old author, Kent Wascom, was awarded the Tennessee Williams/New Orleans Literary Festival Prize for fiction, and this first novel shows the kind of talent rarely seen in any novelist, no matter their age. The Blood of Heaven is the story of Angel Woolsack, a preacher's son, who flees the hardscrabble life of his itinerant father, falls in with a charismatic highwayman, then settles with his adopted brothers on the rough frontier of West Florida, where American settlers are carving their place out of lands held by the Spaniards and the French. The novel moves from the bordellos of Natchez, where Angel meets his love Red Kate to the Mississippi River plantations, where the brutal system of slave labor is creating fantastic wealth along with terrible suffering, and finally to the back rooms of New Orleans among schemers, dreamers, and would-be revolutionaries plotting to break away from the young United States and create a new country under the leadership of the renegade founding father Aaron Burr. The Blood of Heaven is a remarkable portrait of a young man seizing his place in a violent new world, a moving love story, and a vivid tale of ambition and political machinations that brilliantly captures the energy and wildness of a young America where anything was possible. It is a startling debut.
Praise For The Blood of Heaven…
One of Publishers Weekly's Best Summer Books of 2013

When you read as many contemporary novels as I do, it's easy to get jaundiced, because we're awash in hype, and almost nothing ever seems quite as good as it's cracked up to be. So please know that I'm not just giving this young author a pass. I truly can count on the fingers of one hand the number of first novels that have ever excited me this much. Wascom made me think at times of Cormac McCarthy, Charles Frazier and William Gay, but his vision is very much his own, as is his extraordinary voice. He's left himself a hard act to follow. This book is pure gold."Steve Yarbrough

The young Master Wascom arrives at our gates wielding a narrative broadsword, speaking in a monstrous voice, a Louisiana visionary in command of an army of bones and by God he comes to conquer. It's been more than a decade since the literary world has seen such a portentous debut from a novelist prodigy, equal parts savage and savant, and what else is there to day but All hail the futurethis boy king has fifty more years of writing to feed our hungry souls."Bob Shacochis

Young Kent Wascom went down to the crossroads and there he made his deal. Or maybe he was just born spirited for this kind of work. Either way, I cannot name such a stunning debut as this one. It reads as not written, but lived and rememberedand how impossible is that? Whoever may own Kent Wascom's soul, The Blood of Heaven will forever be ours."Robert Olmstead

The Blood of Heaven is a brilliant comic rant that, with its twisted religious fervor, holds on to the reader and does not let go. Kent Wascom takes a nugget of colonial historythe Aaron Burr Conspiracyand imbues it with a fiery life. His is a singular, important, and utterly vital voice."Sabina Murray

In the present age of cultural strife and national re-definition, a brilliantly resonant novel blooming from America's ever-thus history is just what the zeitgeist deserves. And The Blood of Heaven is as achingly beautiful in its personal story as it is savagely clear-headed in its national story. Kent Wascom has arrived fully-formed as a very important American writer."Robert Olen Butler

Oh America, heart-broken and constantly fought over! The Blood of Heaven is a dark hymn to the ruthless and ruinous early days in the Louisiana fringes of our republic. In the tradition of As I Lay Dying and Flannery O'Connor and Blood Meridian, idiomatic and far off into transgression, this one, from Kent Wascom, bless his genius, is the real deal."William Kittredge

Making brilliant use of a little-known chapter in America's history, Wascom's gripping debut captures the pioneer spirit, lawlessness, and religious fervor of the Southern frontier. . . . In its depiction of a primitive, savage era and of man's depravity, as well as its sensitive portrayal of souls drowned in the blood of Heaven," Wascom's novel is a masterly achievement."Publishers Weekly (starred, boxed review)

Wascom's language, gorgeous, expressive, and raw, flawlessly matches his vision of the unruly southern frontier before it latched onto the U.S. . . . Seeing early nineteenth-century America through the eyes of an ambitious, trigger-happy renegade makes for an exhilarating yet brutal ride. Wascom imbues this underexplored era with visceral authenticity."Booklist

Angel Woolsack forsakes life with his itinerant preacher father to follow a daring highwayman, then ends up wending his way from on-the-edge West Florida to the bordellos of Natchez, the plantations of Mississippi, and finally New Orleans, where Aaron Burr is leading efforts to create a new country. It's a brave and bloody new world, captured with energy."Library Journal
Grove Press, 9780802121189, 457pp.
Publication Date: May 28, 2013
About the Author
Kent Wascom was born in New Orleans in 1986, and spent his childhood in Louisiana and Pensacola, Florida. He attended Louisiana State University and received his MFA from Florida State University. In 2012, he won the Tennessee Williams/New Orleans Literary Festival Prize for fiction, judged by Amy Hempel. Wascom lives in Tallahassee, Florida. The Blood of Heaven is his first novel.
or
Not Currently Available for Direct Purchase