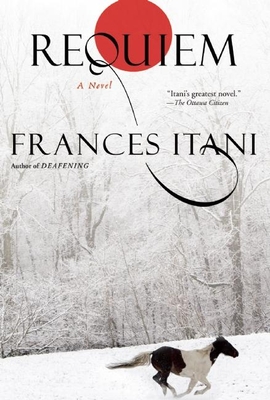 Requiem (Paperback)
Grove Press, 9780802121233, 317pp.
Publication Date: August 6, 2013
Description
Remarkable . . . "Requiem" delicately probes the complex adjustments we make to live with our sorrows. . . . A] perfectly modulated novel. "The Washington Post"
An extraordinary researcher and scholar of detail, Frances Itaniauthor of the best-selling novel "Deafening"excels at weaving breathtaking fiction from true-life events. In her new novel, she traces the lives, loves, and secrets in one Japanese-Canadian family during and after their internment in the 1940s.
In 1942, in retaliation for the attack on Pearl Harbor, the Canadian government removed Bin Okuma's family from their home on British Columbia's west coast and forced them into internment camps. They were allowed to take only the possessions they could carry, and Bin, as a young boy, was forced to watch neighbors raid his family's home before the transport boats even undocked. One hundred miles from the Protected Zone, they had to form new makeshift communities without direct access to electricity, plumbing, or foodfor five years.
Fifty years later, after his wife's sudden death, Bin travels across Canada to find the biological father who has been lost to him. Both running from grief and driving straight toward it, Bin must ask himself whether he truly wants to find First Father, the man who made a fateful decision that almost destroyed his family all those years ago. With his wife's persuasive voice in his head and the echo of their love in his heart, Bin embarks on an unforgettable journey into his past that will throw light on a dark time in history.
About the Author
Frances Itani is the author of two other novels: the bestselling "Deafening," winner of the Commonwealth Writers Prize for Best Book (Canada and Caribbean Region) and the Drummer General s Award, and shortlisted for the International IMPAC Dublin Literary Award; and "Remembering the Bones," shortlisted for a Commonwealth Writers Prize. She has also written two collections of short fiction: "Leaning, Leaning Over Water" and" Poached Egg on Toast."

"
Advertisement