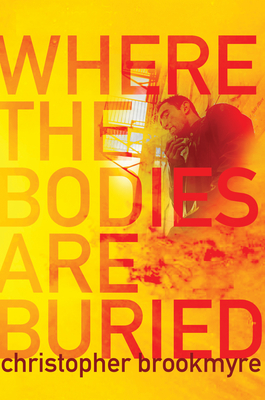 Where the Bodies Are Buried
Paperback

* Individual store prices may vary.
Other Editions of This Title:
Paperback (6/1/2012)
Paperback (2/1/2012)
Hardcover (7/10/2012)
Description
Where the Bodies Are Buried is the latest work from Scottish crime writer Christopher Brookmyre, best known for his comic crime novels. His latest book is just as richly Scottish as his earlier work, but it is his grittiest and most realistic novel yet. When small-time heroin dealer Jai McDiarmid turns up dead one fine Glasgow morning, no one is that surprised - he'd been sleeping with a drug trafficker's girlfriend and had made himself a lot of enemies - so many, in fact, that Detective Superintendent Catherine McLeod doesn't know where to start when she is assigned to the case. Meanwhile, out-of-work actress Jasmine Sharp is doing her best to be a private investigator, but her PI mentor Uncle Jim, who was meant to be showing her the ropes, has just disappeared in mysterious circumstances. She begins looking at the open cases that Jim was investigating - which sends her into trouble, fast. And when she soon finds out that Jim's disappearance has something to do with Jai's death, she teams up with Catherine - and together they stumble upon an old open case which throws everything into question. In Glasgow, nothing is quite what it seems.
Grove Press, 9780802121240, 293pp.
Publication Date: April 16, 2013
About the Author
Since his award-winning debut novel Quite Ugly One Morning, Christopher Brookmyre has established himself as one of Britain's leading crime novelists. He has worked as a journalist for several British newspapers and is the author of twelve novels, including One Fine Day in The Middle of the Night, Quite Ugly One Morning, and Not The End of The World.