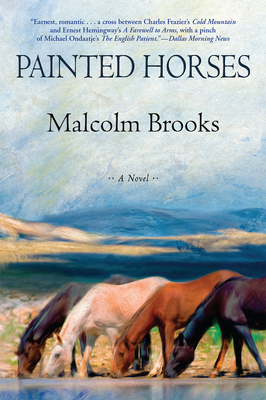 Painted Horses
Hardcover

* Individual store prices may vary.
Other Editions of This Title:
Digital Audiobook (8/4/2014)
Paperback (6/9/2015)
Hardcover, Large Print (1/28/2015)
Compact Disc (8/5/2014)
MP3 CD (8/5/2014)
Compact Disc (8/5/2014)
August 2014 Indie Next List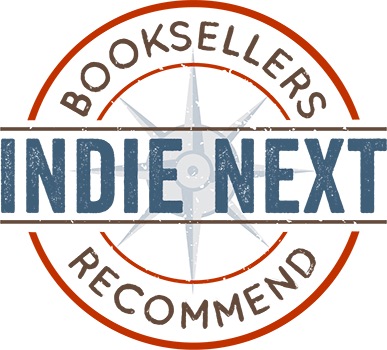 "Brooks sweeps post-WWII American prosperity, ancient native traditions, and the rush to tame the still-wild West together in a novel driven by diverse and deeply realized characters that come together in a heart-pounding story. Catherine Lemay is a talented young archeologist defying the traditions of a 'man's world' by accepting the challenge to explore a Montana canyon slated for flooding for hydroelectric power. What she discovers is beauty, history, threats, and John H - a former mustanger, Army veteran, and enigmatic canyon dweller. Far from her comfortable New York home, Catherine embraces Montana's stark conditions and with John H uncovers both secrets of the region and truths within herself. A breathtaking debut!"
— Cheryl McKeon, Book Passage, San Francisco, CA
View the List
Description
In the mid-1950s, America was flush with prosperity and saw an unbroken line of progress clear to the horizon, while the West was still very much wild. In this ambitious, incandescent debut, Malcolm Brooks animates that time and untamed landscape, in a tale of the modern and the ancient, of love and fate, and of heritage threatened by progress. Catherine Lemay is a young archaeologist on her way to Montana, with a huge task before her--a canyon "as deep as the devil's own appetites." Working ahead of a major dam project, she has one summer to prove nothing of historical value will be lost in the flood. From the moment she arrives, nothing is familiar--the vastness of the canyon itself mocks the contained, artifact-rich digs in post-Blitz London where she cut her teeth. And then there's John H, a former mustanger and veteran of the U.S. Army's last mounted cavalry campaign, living a fugitive life in the canyon. John H inspires Catherine to see beauty in the stark landscape, and her heart opens to more than just the vanished past. Painted Horses sends a dauntless young woman on a heroic quest, sings a love song to the horseman's vanishing way of life, and reminds us that love and ambition, tradition and the future, often make strange bedfellows. It establishes Malcolm Brooks as an extraordinary new talent.
Praise For Painted Horses…
Advance Praise for Painted Horses:

Reminiscent of the fiery, lyrical and animated spirit of Cormac McCarthy's Borderlands trilogy, and the wisdom and elegance of Wallace Stegner's Angle of Repose, Painted Horses is its own work, a big, old-fashioned and important novel."Rick Bass, author of All the Land to Hold Us

From its filmic geographical canvases and epochs to its mesmerizing close-ups of men, women and horses whose weaknesses, wounds, and powers are in plain paradoxical view, Malcolm Brooks' novel-making is always skilled and often breath-taking. There isn't a passing landscape, archaeological wonder, minor character, dialect, or wild horse in this story that isn't convincing. And the broken but magic horseman, John H, is for my money one of the great characters of Montana's estimable literature."David James Duncan, author of The Brothers K and The River Why

Painted Horses is a wonderful novel full of horses, archeology, the new West, and two fascinating women. Malcolm Brooks should be lauded for this amazing debut. Very fine."Jim Harrison, author of Legends of the Fall and Brown Dog

Painted Horses is the kind of finely tuned and literary love story they don't make much of anymore. Fans of Jamie Ford's novels, or Jim Harrison's, will be enthralled by Malcolm Brooks. He evokes a time and a place tinged by an autumnal sun, the brass thunderclap of things ending and beginning again. Painted Horses will carry you away."Doug Stanton, author of the New York Times bestseller Horse Soldiers

In Painted Horses, Malcolm Brooks tells a spectacular story. An archeological adventuress searches for signs of a pre-conquest culture in the rugged depths of a Montana canyon while trying to fend off construction of a hydroelectric dam. Siding with inhabitants of the Crow Reservation, she thinks the dam, intended to flood a geological treasure, will be an ecological and cultural disaster. Real and painted horses, danger and defeat, and an enduring love affair. Kept me up through a few nights."William Kittredge, author of Hole in the Sky and The Willow Field

Painted Horses is a gorgeous, luminous song of a novel. Malcolm Brooks not only knows landscape and history and the blood that stains it around the world, he also knows lost tribes that are merely hidden, ancient ways that yet reside forever in the few who choose to listen. This is a stunning debut and a novel that gracefully stands up to comparison with Harrison's Legends of the Fall and McCarthy's All the Pretty Horses. But as such, it stands alone. I suspect we'll be hearing much more from Brooks."Jeffrey Lent, author of In the Fall

Malcolm Brooks' novel has the hard thrill of the West, when it was still a new world, the tenderness of first love and the pain of knowledge. This book is a gripping, compulsively readable page-turner."Amy Bloom, author of Away

I read Malcolm Brooks' new novel, Painted Horses, with fascination, then amazement. Big, thrilling, poignant, astonishingly confident, it is the work of a master rather than that of a first-time novelist. With a story that moves from the bombed cities and battlefields of Europe to the wild badlands of Eastern Montana, and an eye for everything from the quality of a horse to the techniques of painting and archaeology, it will draw you in and leave you dreaming. I have rarely read a novel that realized a world so well."Stephen Bodio, author of An Eternity of Eagles and Querencia
Grove Press, 9780802121646, 370pp.
Publication Date: August 5, 2014
About the Author
Malcolm Brooks was raised in the rural foothills of the California Sierras, and grew up around Gold Rush and Native American artifacts. A carpenter by trade, he has lived in Montana for most of two decades. His writing has appeared in Gray's Sporting Journal, Outside, Sports Afield, and Montana Quarterly, among others.
or
Not Currently Available for Direct Purchase