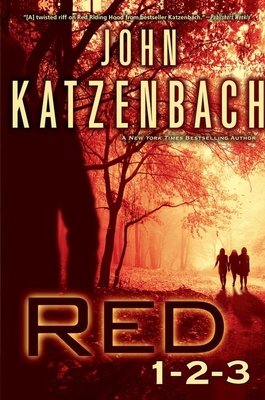 Red 1-2-3 (Hardcover)
Mysterious Press, 9780802122056, 370pp.
Publication Date: January 7, 2014
* Individual store prices may vary.
Description
Three women. They have nothing in common. They are different ages, come from different background, and lead drastically different lives. The only thing that binds them together is their red hair--and that each of them has been targeted for murder. When each 'Red' receives a chilling letter in the mail from a killer known only as the Wolf, their lives are upended as they spend every waking moment in the fear that their lives could be snuffed out at any moment. The Wolf is stalking them, biding his time, waiting for the perfect moment to complete his master plan. Yet the one thing this cunning and devious killer didn't plan for is the Reds discovering each other. The three women, using clues left by the Wolf, manage to band together in the hopes of protecting one another from this deadly predator. With law enforcement turning their backs on the Reds, their only hope for survival is to turn the tables, for the prey to become the predators. In a riveting game of cat-and-mouse, the Reds must track down the Wolf himself--before he silences each of them forever.

About the Author
John Katzenbach has written twelve previous novels and one work of non-fiction. Three of his novels have been made into feature films: In the Heat of the Summer (adapted for the screen as The Mean Season), Hart's War starring Bruce Willis, and Just Cause starring Sean Connery. His other books include The New York Times bestseller The Traveler; Day of Reckoning and The Shadow Man. Katzenbach was a criminal court reporter for The Miami Herald and Miami News and a featured writer for the Herald's Tropic magazine. His most recent novel was the critically acclaimed What Comes Next. He lives in western Massachusetts.
Praise For Red 1-2-3…
A first-rate thriller."Huntington News

"[Katzenbach's] novels are reliably smart and intriguing, featuring characters who are off-kilter in various ways . . . presented in a cinematic narrative that yanks the reader in from the first page. . . . This is indeed an edge-of-your-seat thriller, in many ways one of Katzenbach's best works to date."Bookreporter

In the familiar cautionary tale about the little girl and the big bad wolf, the child wears a red hood. In Katzenbach's skillful contemporary version, red hair attracts the predator, who targets not one but three vulnerable females. . . . This is a page-turner from the get-go and must reading for thriller fans."Booklist (starred review)

Katzenbach creates a convincing triad of sympathetic women who grow through their harrowing trials."Publishers Weekly

"No one portrays the mind of a sociopathic killer better than John Katzenbach, who is in superb form with this psychological thriller, a vivid cat-and-mice game in which the mice strive to outwit and outplay the cat."William Bayer, Edgar Award-winning author of Peregrine and Switch

[RED 1-2-3] gives us a long look into the mind of a killer. . . . Katzenbach is an excellent writer and adds vivid details to really bring his characters to life."—Reviewing the Evidence
or
Not Currently Available for Direct Purchase