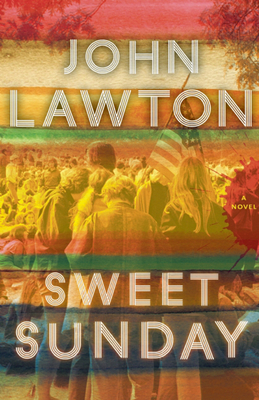 Sweet Sunday (Hardcover)
Atlantic Monthly Press, 9780802123077, 266pp.
Publication Date: November 4, 2014
* Individual store prices may vary.
or
Not Currently Available for Direct Purchase
Description
Turner Raines is not a typical New York private eye. He'd tell you so much himself, "I may not be the greatest gumshoe alive, but I'm a good listener." He is a has-been--among the things he has been are a broken Civil Rights worker, a second-rate lawyer, and a tenth-rate journalist. But as a detective, he's found his niche. In the summer of 1969--the hottest, sweatiest in history, the American summer in the American year in the American century--the USA is about to land a man on the moon, and the Vietnam War is set to continue to rip the country to pieces, setting sons against fathers, fathers against sons. If your kid dodges the draft, hooks up with a hippie commune, makes a dash for Canada, Turner Raines is the man to find him. He won't drag him back, that's not the deal, but he will put you in touch with your loved one.
That turbulent May of 1969, as Norman Mailer runs for Mayor of New York, Raines leaves the city, chasing a draft-dodging punk all the way to Toronto. Nothing goes as planned. By the time Raines gets back to New York, his oldest friend is dead, the city has changed for ever, and with it, his life. Following the trail of his friend's death, he finds himself blasted back to the Texas of his childhood, confronted anew with the unresolved issues of his divided family, and blown into the path of certain people who know about secret goings-on in Vietnam, stories they may now be willing to tell. Lucky for Raines, he's a good listener.
About the Author
John Lawton has written seven Inspector Troy thrillers, two standalone novels, and a volume of history, and has edited several English writers (Wells, Conrad, D. H. Lawrence) for Everyman Classics. His thriller "Black Out" won a WH Smith Fresh Talent Award, "A Little White Death" was named a "New York Times" notable book, and his latest Troy novel "A Lily of the Field" was named one of the best thrillers of the year by the "New York Times." His most recent novel is "Then We Take Berlin," the first book to feature Joe Wilderness. At the moment he lives in Derbyshire, England, but can often be found (or lost) elsewhere.
Advertisement