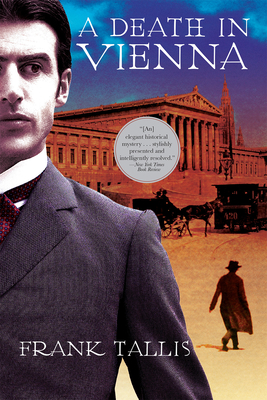 A Death in Vienna
Paperback

* Individual store prices may vary.
Description
An engrossing portrait of a legendary period as well as a brain teaser of startling perplexity --Chicago TribuneIn Vienna at the turn of the twentieth century, Max Liebermann is at the forefront of psychoanalysis, practicing the controversial new science with all the skill of a master detective. Every dream, inflection, or slip of tongue in his "hysterical" patients has meaning and reveals some hidden truth. When a mysterious and beautiful medium dies under extraordinary circumstances, Max's good friend, Detective Oskar Rheinhardt, calls for his expert assistance. The medium's body has been found in a room that can only be locked from the inside. Her body has been shot, but there's no gun and absolutely no trace of a bullet. On a table lies a suicide note, claiming that there is "such a thing as forbidden knowledge. All signs point to a supernatural killer, but Liebermann the scientist is not so easily convinced. Set in the Vienna of Freud, Klimt, and Mahler, a time of unprecedented activity in the worlds of philosophy, science, and art, A Death in Vienna is an elegantly written novel, taut with suspense and rich in historical details.

Grove Press, 9780802123381, 464pp.
Publication Date: March 10, 2015
About the Author
Frank Tallis is a writer and clinical psychologist. He is the author of Death and the Maiden, Vienna Twilight, Vienna Secrets, Fatal Lies, and Vienna Blood, as well as five works of nonfiction and two previous novels, Killing Time and Sensing Others. He is a recipient of a Writers' Award from the Arts Council of Great Britain and in 2000 he won the New London Writers' Award (London Arts Board). His books have been shortlisted for both the Ellis Peters Historical Dagger Award and for the Edgar award. Tallis lives in London.