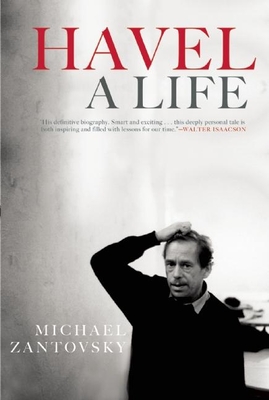 Havel (Paperback)
A Life
Grove Press, 9780802124289, 560pp.
Publication Date: October 13, 2015
Other Editions of This Title:
Hardcover (11/4/2014)
* Individual store prices may vary.
Description
V clav Havel was one of the most prominent figures of the twentieth century: iconoclast and intellectual, renowned artist turned political dissident, president of a united and then divided nation, and dedicated human rights activist. Written by Michael Zantovsky--Havel's former press secretary, advisor, and longtime friend--Havel: A Life chronicles his extraordinary journey from the theatrical stage to the world stage. Havel's lifelong perspective as an outsider began with his privileged childhood in Prague and his family's blacklisted status following the Communist coup of 1948. In his youth, this feeling of being isolated and outcast fueled his poetry and then later his career as an essayist and dramatist, writing absurdist plays as social commentary. His outspoken involvement during the Prague Spring led to the harsh censorship of his work, and his human rights activities earned him five years in prison. Although Havel was a courageous visionary, he was also a man of great contradictions, wracked with doubt and self-criticism. But he always remained true to himself. His leadership of Charter 77, his unflagging belief in the power of the powerless, and his galvanizing personality catapulted Havel into a pivotal role as the leader of the Velvet Revolution in 1989. Over the next thirteen years, he continued to break through international barriers as the last president of Czechoslovakia and the first president of the Czech Republic. Zantovsky was one of Havel's closest friends, having met in the democratic opposition under Communism. During Havel's early years in office Zantovsky was his press secretary, advisor, and political director, and their friendship endured until Havel's death in 2011. A rare witness to this most extraordinary life, Zantovsky presents a revelatory portrait--up close and personal--of this giant among men and the turbulent times through which he prevailed.