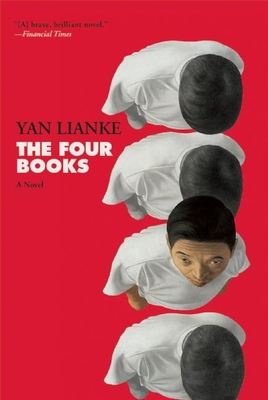 The Four Books
Paperback

* Individual store prices may vary.
Other Editions of This Title:
Hardcover (2/24/2015)
MP3 CD (12/31/2019)
MP3 CD (9/3/2015)
MP3 CD (3/8/2016)
Description
In the ninety-ninth district of a sprawling reeducation compound, freethinking artists and academics are detained to strengthen and affirm their loyalty to Communist ideologies. Here, in this isolated part of Henan province, the Musician and her lover, the Scholar--along with the Author and the Theologian--are forced to carry out grueling physical work and are encouraged to inform on each other for dissident behavior. The prize: winning political favor and the chance at freedom. They're overseen by preadolescent supervisor, the Child, who delights in draconian rules, reward systems, and excessive punishments, such as confiscating treasured books. But when the higher-ups raise the agricultural and industrial production quotas to an unattainable level, the ninety-ninth district dissolves into lawlessness and the intellectuals are soon abandoned by the regime to survive on their own. With his incisive, lyrical prose, Yan Lianke melds political satire and allegory in this riveting, formidable tale that portrays the absurd and grotesque oppression of the Great Leap Forward.
Grove Press, 9780802124692, 352pp.
Publication Date: March 8, 2016
About the Author
Yan Lianke is the author of numerous short story collections and novels, including Serve the People!, Lenin's Kisses, and Dream of Ding Village, which was shortlisted for the Man Asian Literary Prize and the Independent Foreign Fiction Prize and adapted into a film (Til Death Do Us Part). He is the winner of two of China's most prestigious literary awards, the Lu Xun prize and the Lao She award, and he was a finalist for the Man Booker International Prize.