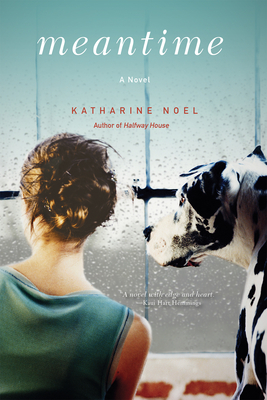 Meantime
Paperback

* Individual store prices may vary.
Description
Katharine Noel--the award-winning, critically acclaimed author of Halfway House--returns with a wise and moving second novel about the bond between two sisters whose stable lives are suddenly uprooted. Claire has never had a typical family. When she was nine, her father fell in love with a married woman, and the two households agreed to live under one roof. Nicknamed the Naked Family, they were infamous in the community for their eccentric, free-spirited lifestyle. Now, her stepsister Nicole has set her mind to having a baby on her own, and Claire's husband is enthusiastic about starting a family as well. But Claire wants to avoid an ordinary existence at all costs. Then Jeremy becomes seriously ill, and his high-school sweetheart Gita is a bit too eager to lend a hand in his recovery. As Claire's suspicion of their relationship grows, she feels more distant from the people she loves. Faced with Nicole's pregnancy and Jeremy's increasing closeness with his ex, Claire must decide what she's willing to sacrifice for independence. Meantime is an insightful story of how individuals shape their families while discovering their truest sense of self. With humanity and humor, Noel examines the delicate connections between spouses, siblings, parents and children.
Grove Press, Black Cat, 9780802125491, 288pp.
Publication Date: November 1, 2016
About the Author
Katharine Noel currently teaches at the Writing Seminars at Johns Hopkins University. She has been the Writer in Residence at Claremont McKenna College and the Jones Lecturer at Stanford University, where she held Wallace Stegner and Truman Capote fellowships. Noel's first novel, Halfway House, was a New York Times Editors' Choice and winner of a Ken/NAMI Award for outstanding literary contributions to a better understanding of mental illness, and the 2006 Kate Chopin prize for fiction. She lives with her husband, the writer Eric Puchner, and their children in Baltimore, Maryland.