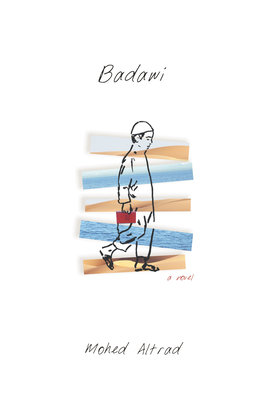 Badawi
Paperback

* Individual store prices may vary.
Description
Published to wide critical acclaim in France, Badawi is Mohed Altrad's heartrending debut novel, inspired by the author's own narrative arc from Bedouin orphan to engineer and finally billionaire businessman. In the Syrian desert, a young boy watches as his mother dies. She was a repudiated woman, abandoned by the boy's powerful father, leaving Ma ouf to his scornful grandmother. Though the Bedouin tribes have stopped their centuries-long travels across the dunes--their tents long since converted into sedentary shacks--Ma ouf's grandmother wants him to carry on tradition as a shepherd. But from the first time he sneaks off to the white-walled schoolhouse to watch the other children learn, Ma ouf envisions a different future for himself. This is one extraordinary child's story of fighting for an education, and a life, he was never supposed to have, from a tiny desert village to the city of Raqqa, from the university halls of Montpellier on to the oil fields of Abu Dhabi. But is a life of exile the one he wants? Can a child whose name means "the abandoned one" ever make a home for himself? With each step forward, he feels the love of his youth--a steadfast young Syrian woman named Fadia--and the shifting, haunted sands of his native village pulling him back toward the past he thought he had left behind.
Grove Press, Black Cat, 9780802125798, 240pp.
Publication Date: September 6, 2016