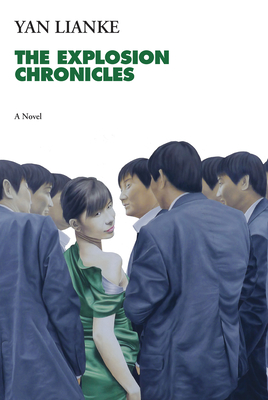 The Explosion Chronicles
Hardcover

* Individual store prices may vary.
Other Editions of This Title:
Paperback (10/17/2017)
Description
Man Booker International finalist Yan Lianke has been lauded for his imaginative satire and insightful cultural critique as "one of China's greatest living authors" (Guardian). His internationally bestselling new novel, The Explosion Chronicles, follows the excessive expansion of a rural community from small village to megalopolis. With the Yi River on one side and the Balou Mountains on the other, the village of Explosion was founded more than a millennium ago by refugees fleeing a seismic volcanic eruption. But in the post-Mao era the name takes on a new significance as the community grows explosively from a small village to a vast metropolis. Behind this rapid expansion are members of the community's three major families, including the four Kong brothers; Zhu Ying, the daughter of the former village chief; and Cheng Qing, who starts out as a secretary and goes on to become a powerful political and business figure. Linked together by a complex web of loyalty, betrayal, desire, and ambition, these figures are the driving force behind their hometown's transformation into an urban superpower. Brimming with absurdity, intelligence, and wit, The Explosion Chronicles considers the high stakes of passion and power, the consequences of corruption and greed, the polarizing dynamics of love and hate between families, as well as humankind's resourcefulness through the vicissitudes of life.
Grove Press, 9780802125828, 464pp.
Publication Date: October 4, 2016
About the Author
Yan Lianke is the author of numerous short story collections and novels, including The Four Books, Lenin's Kisses, Serve the People!, and Dream of Ding Village, which was shortlisted for the Man Asian Literary Prize and the Independent Foreign Fiction Prize and adapted into a film. He was awarded two of China's most prestigious literary honors, the Lu Xun and the Lao She prizes.