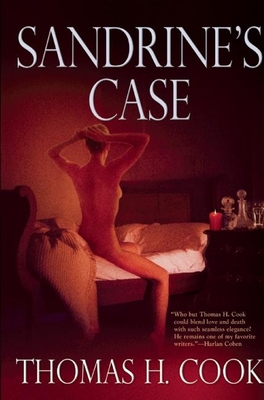 Sandrine's Case (Hardcover)
Mysterious Press, 9780802126085, 352pp.
Publication Date: August 6, 2013
Other Editions of This Title:
CD-Audio (8/6/2013)
Paperback (8/12/2014)
Library Binding, Large Print (10/1/2013)
* Individual store prices may vary.
Description
Thomas H. Cook offers one of his most compelling novels ever in Sandrine's Case, in which a college professor falls in love with his wife all over again...while on trial for her murder. Samuel Madison always wondered what Sandrine saw in him. He was a meek, stuffy doctorate student, and she a brilliant, beautiful, bohemian with limitless talents and imagination. On the surface their relationship and marriage semed perfectly tranquil: jobs at the same small, liberal arts college, a precocious young daughter, a home filled with art and literature, and trips to some of the world's most beautiful cities and towns. And then one night Sandrine is found dead in their bed and Samuel is accused of her murder. As the truth about their often tumultuous relationship comes to light, Samuel must face a town and media convinced of his guilt, a daughter whose faith in her father has been shaken to its core, and astonishing revelations about his wife that make him fall in love with her for a second time. A searing novel about love lost and rediscovered, from one of our greatest chroniclers of the human heart.
About the Author
Thomas H. Cook is a legendary figure in crime writing. He has been nominated for the Edgar seven times in five different categories. He is the recipient of the Best Novel Edgar for The Chatham School Affair, the Martin Beck Award of the Swedish Academy of Detection, the Herodotus Prize for Best Historical Short Story, and the Barry for Best Novel for Red Leaves. His most recent novel was the critically acclaimed The Crime of Julian Wells. He splits his time between New York City and Cape Cod.
Praise For Sandrine's Case…
SANDRINE'S CASE is a story of love lost and rediscovered during the course of a murder trial. Who but Thomas H. Cook could blend love and death with such seamless elegance? He remains one of my favorite writers."
Harlan Coben, #1 New York Times bestselling author of author of Stay Close and Six Years

A tender love story in the form of a tense courtroom drama, SANDRINE'S CASE is mystery, metaphor, and morality wrapped together in a nifty package, a chance to observe grace (or treachery) under pressure. Thomas H. Cook's elegant new novel offers all that great narrative pleasure. You'll be baffled right up to the Wow of an ending. What a terrific story!"
Susan Isaacs, author of Compromising Positions and Goldberg Variations

Who could write a gripping novel of tenderness and mercy its subject a woman who might have decided to frame her husband for her own suspicious death? Thomas H. Cook has done just this. In his prime as a master storyteller, he goes from strength to strength."
Jacqueline Mitchard, bestselling author of The Deep End of the Ocean

SANDRINE'S CASE is heart-breaking, heart-stopping love story as well as a taut, gripping courtroom drama, woven as masterfully and diabolically as a hangman's noose. Nobody does it better than Thomas H. Cook!"
Judith Kelman, best-selling author of Summer of Storms and The First Stone.

SANDRINE'S CASE brings to mind Body Heat and Presumed Innocent, those pinnacles of adultery, marriage and murder. Thomas H. Cook is at his best here as he grabs the reader by the throat and doesn't let go until the verdict is announced."
Ann Hood, author of The Knitting Circle and The Red Thread

From the compelling opening to the poignant resolution, SANDRINE'S CASE is a hauntingly beautiful and deeply moving novel that is at its core a story of a love both complex and enduring. Ingeniously conceived and elegantly written, it throbs with the suspense and insight into the human heart that we've come to expect of Thomas H. Cook."
Anne D. LeClaire, author of Entering Normal and The Lavender Hour
or
Not Currently Available for Direct Purchase