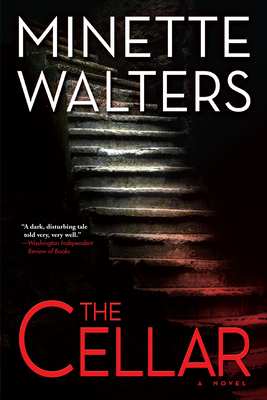 The Cellar (Paperback)
Mysterious Press, 9780802126283, 192pp.
Publication Date: January 10, 2017
Other Editions of This Title:
Hardcover (2/2/2016)
CD-Audio (2/1/2016)
* Individual store prices may vary.
Description
From the internationally bestselling crime writer Minette Walters, The Cellar is a harrowing, compulsively readable novel about a family of African immigrants, the Songolis, and the dark secret they keep hidden in the depths of their seemingly respectable British house. On the day Mr. and Mrs. Songoli's younger son fails to come home from school, fourteen-year-old Muna's fortunes change for the better. Until then, her bedroom was a windowless cellar, her activities confined to cooking and cleaning. Over the years, she had grown used to being abused by the Songoli family--to being a slave. As Scotland Yard swarms the Songoli home following the boy's disappearance, Muna is given a real bedroom, real clothing, and treated, at least nominally, as a daughter. But her world remains confined. She is not allowed to go outside, doesn't know how to read or write, and cannot speak English. At least that's what the Songolis believe. Before long, it becomes clear that young Muna is far cleverer--and her plans far more terrifying--than the Songolis, or anyone else, could ever imagine.
About the Author
Minette Walters is the critically acclaimed and internationally bestselling author of suspense novels including Innocent Victims, The Devil's Feather, The Sculptress, Disordered Minds, and Acid Row. She is the recipient of an Edgar Award and two CWA Gold Dagger Awards, among other awards.