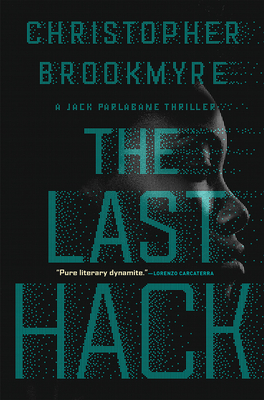 The Last Hack
A Jack Parlabane Thriller
Hardcover

* Individual store prices may vary.
Other Editions of This Title:
Paperback (7/17/2018)
Description
--The Last Hack is vintage Brookmyre?equal parts adrenaline and empathy, a plot that opens out like a Japanese flower dropped in hot water, and characters so real you want to reach through the page and save them. Diana Gabaldon Published in the UK as Want You Gone There are no women on the Internet. It is one of the cardinal rules of hacking, and not since Lisbeth Salander famously violated it in Stieg Larsson's Millenium series has the maxim been so compellingly broken as in The Last Hack, the new Jack Parlabane thriller from one of the smartest minds in crime fiction, Christopher Brookmyre. Sam Morpeth has had to grow up way too fast. Left to fend for a younger sister with learning difficulties when their mother goes to prison, she is forced to watch her dreams of university evaporate. But Sam learns what it is to be truly powerless when a stranger begins to blackmail her online. Meanwhile, reporter Jack Parlabane seems to have finally gotten his career back on track with a job at a flashy online news start-up, but his success has left him indebted to a volatile source on the wrong side of the law. Now that debt is being called in, and it could cost him everything. Thrown together by a common enemy, Sam and Jack are about to discover they have more in common than they realize--and might be each other's only hope.
Atlantic Monthly Press, 9780802126948, 432pp.
Publication Date: July 4, 2017
About the Author
Christopher Brookmyre was a journalist before publishing his award-winning debut, Quite Ugly One Morning. He is the author of the Jack Parlabane thriller series, which has sold more than one million copies in the UK alone, and the acclaimed Jasmine Sharp and Catherine McLeod novels. He has won many awards for his work, including the McIlvanney Prize for Best Scottish Crime Novel of the Year, the Bollinger Everyman Wodehouse Prize, and the Glenfiddich Spirit of Scotland Award.