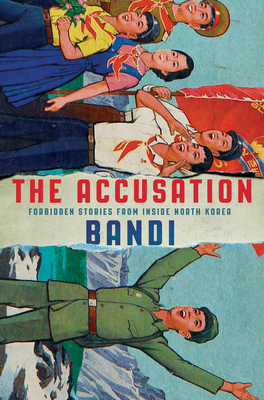 The Accusation (Paperback)
Forbidden Stories from Inside North Korea
Grove Press, 9780802127518, 256pp.
Publication Date: January 16, 2018
* Individual store prices may vary.
Description
The Accusation received astonishing attention in hardcover and became a global publishing sensation, hailed as the first book of dissident fiction to emerge from North Korea. A collection of searing and heart-wrenching stories by an anonymous North Korean writer who is still living in the country, The Accusation was smuggled to South Korea to be published there and abroad. This deeply moving and eye-opening literary work paints a powerful portrait of life under the North Korean regime. Set during the period of Kim Il-sung and Kim Jong-il's leadership, the seven stories that make up The Accusation give voice to the people living under this most bizarre and horrifying of dictatorships. The characters of these mesmerizing stories come from a wide variety of backgrounds, from a young mother living among the elite in Pyongyang whose son misbehaves during a political rally, to a former Communist war hero who is deeply disillusioned with the intrusion of the Party into everything he holds dear, to a husband and father who is denied a travel permit and sneaks onto a train in order to visit his critically ill mother. In one story, a mother attempts to feed her husband during the worst years of North Korea's famine, and in another, a woman in a perilous situation meets the Dear Leader himself. As a whole, the stories offer a testimony of the horrors of the police state, the insidious power of the Party, and the broken ideology that underpins the crimes of the regime. The Accusation is a vivid depiction of life in a dictatorship, and also a hopeful testament to the humanity and rich internal life that persists even in such inhumane conditions.
About the Author
Bandi, a name derived from the Korean for "firefly," is a pseudonym for a writer who is still living in his homeland of North Korea. The Accusation is his only published book to date. Deborah Smith is the Man Booker International Prize-winning translator of The Vegetarian by Han Kang and other books.