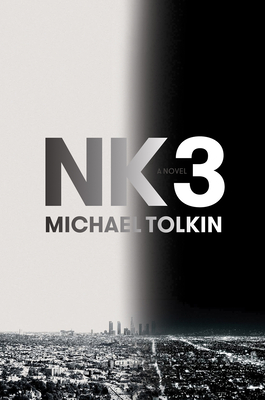 Nk3 (Paperback)
Grove Press, 9780802127570, 320pp.
Publication Date: February 20, 2018
* Individual store prices may vary.
Description
"Tolkin is a soothsayer, an early reader of our psychological topography, and his new book, NK3, is either the last great Hollywood novel or the first great book of Burning Man."--A.M. Homes, Vanity Fair
With The Player and The Return of the Player, Michael Tolkin established him-self as a master novelist of modern Hollywood. In NK3, the H LYW OD sign pre-sides over a near-future Los Angeles devastated by a weaponized microbe that has deleted human memory.
Four years after North Korea accidentally released NK3 around the globe, a new aristocracy has taken over the mansions and erected a sixty-foot-fence around their vast compound. The gateway into this privileged class is a half-broken computer at the Department of Mandatory Verification, where indi-viduals are matched to their pre-crisis driver's licenses and selected based on practical skill from the old world. Life inside the Fence is a perpetual orgy, while outside, thousands of mindless Drifters and Shamblers harvest food and other supplies from abandoned box stores and warehouses to fuel the gift economy. But trouble is coming for Chief, the ruler over this ruined husk of a city. The ques-tion is who will pose the real threat: the elusive Eckmann, holed up with the last functioning plane at LAX; Shannon Squier, the chisel-wielding pop superstar from the pre-NK3 world; Hopper, an uncommon drifter compelled by an inner voice to search for a wife he doesn't remember; or a treacherous member of Chief's own inner circle?
About the Author
Michael Tolkin is an award-winning writer, director, and producer. His novels include The Player, The Return of the Player, Among the Dead, and Under Radar. For the film adaptation of The Player, Tolkin won the Writers Guild Award, the British Academy Award, the PEN Center USA West Literary Award, the Edgar Allan Poe Award for best crime screenplay, and was nominated for an Academy Award. Most recently, he has been a consulting producer and writer for the Showtime series Ray Donovan.