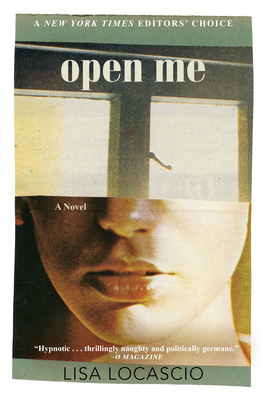 Open Me (Hardcover)
Grove Press, 9780802128072, 288pp.
Publication Date: August 7, 2018
Description
"Locascio's story of a young American abroad is unflinching in its portrayal of sex, desire, racism, and the excitement and confusion of youth. Infused with erotics and politics, this is a novel that will haunt you."--Viet Thanh Nguyen, Pulitzer Prize-winning author of The Sympathizer
Roxana Olsen has always dreamed of going to Paris, and after high school graduation finally plans to travel there on a study abroad program--a welcome reprieve from the bruising fallout of her parents' divorce. But a logistical mix-up brings Roxana to Copenhagen instead, where she's picked up at the airport by S ren, a twenty-eight year old guide who is meant to be her steward. Instantly drawn to one another, Roxana and S ren's relationship turns romantic, and when he asks Roxana to accompany him to a small town in the north of Denmark for the rest of the summer, she doesn't hesitate to accept. There, Roxana's world narrows and opens as she experiences fantasy, ritual, and the pleasures of her body, a thrilling realm of erotic and domestic bliss. But as their relationship deepens, S ren's temperament darkens, and Roxana finds herself increasingly drawn to a mysterious local outsider whom she learns is a refugee from the Balkan War.
An erotic coming-of-age like no other, from a magnetic new voice in fiction, Open Me is a daringly original and darkly compelling portrait of a young woman discovering her power, her sex, and her voice; and an incisive examination of xenophobia, migration, and what it means to belong.
About the Author
Lisa Locascio's work has been published in The Believer, Salon, n+1, Bookforum, Tin House, American Short Fiction, The Los Angeles Review of Books and elsewhere. She is co-publisher of Joyland and editor of 7x7LA. Lisa currently teaches creative writing at Wesleyan. Open Me is her first novel.
Advertisement