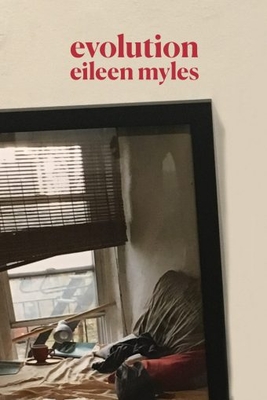 Evolution (Hardcover)
Grove Press, 9780802128508, 176pp.
Publication Date: September 11, 2018
* Individual store prices may vary.
Description
The first all-new collection of poems since 2011's Snowflake/different streets--and following the critically acclaimed Afterglow (a dog memoir), as well as the volume of selected poems, I Must Be Living Twice--here, in Evolution, we find the eminent, exuberant writer at the forefront of American literature, upending genre in a new vernacular that enacts--like nobody else--the way we speak (inside and out) today. Evolution, with its channeling of Quakers, Fresca, and cell phones, radiates vital insight, purpose, and risk, like in these opening lines of the title poem: Something
unearthly
about
today
so I buy
a Diet Coke &
a newspaper
a version of "me"
something
about me on the
earth & its sneakers
& feeling like
the earth's furniture
but that can't be
true or like
the coke & the Times
it's true for a little
while.
About the Author
Eileen Myles is the author of more than twenty books, including Chelsea Girls, Cool For You, and I Must Be Living Twice: New & Selected Poems 1974-2014. Myles's many honors include four Lambda Literary Awards, the Clark Prize for Excellence in Arts Writing, the Shelley Memorial Award from the Poetry Society of America, Creative Capital's Literature Award as well as their Andy Warhol Foundation Arts Writers grant, and a Foundation for Contemporary Arts grant.