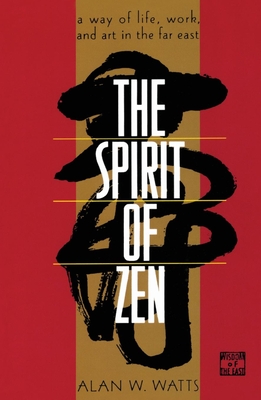 The Spirit of Zen (Paperback)
A Way of Life, Work, and Art in the Far East (Wisdom of the East)
Grove Press, 9780802130563, 144pp.
Publication Date: January 14, 1994
* Individual store prices may vary.
Description
Alan Watts's The Spirit of Zen was one of the first books to introduce the basic foundation of Zen Buddhism to English-speaking audiences. This volume still stands as one of the most lucid and concise explanations of the origins and defining principles of Zen, from its beginnings in ancient India and its later transmission to China and Japan, to Watts's revealing portrait of life in a contemporary Japanese Zen monastery. In The Spirit of Zen, Watts describes, in plain language but without robbing the subject of its provocative subtlety, how one can prepare for a life of Zen. He explains the sacrifices and surrenders, the requisite self-control; the baffling set of spiritual exercises known as Koan, which take the form of verbal jigsaw puzzles; the importance of mental discipline; and the need to recognize the futility of mere intellectual haggling all necessary steps along the road to Zen. Through text and illustrations, the author examines the tea ceremony, ink-drawing, landscaping, and swordsmanship, all Zen-infused aspects of Japanese life; they give an understanding not only of Zen, but of Eastern culture in general.