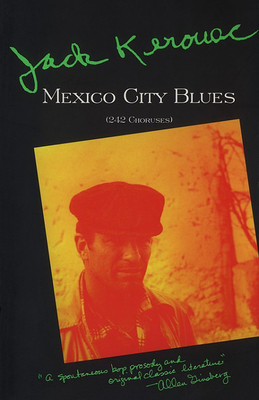 Mexico City Blues (Paperback)
[(242 Choruses]
Grove Press, 9780802130600, 256pp.
Publication Date: January 12, 1994
* Individual store prices may vary.
Description
Kerouac's most important poem, Mexico City Blues, incorporates all the elements of his theory of spontaneous composition. Memories, fantasies, dreams, and surrealistic free association are all lyrically combined in the loose format of the blues to create an original and moving epic. "I want to be considered a jazz poet blowing a long blues in an afternoon jam session on Sunday. I take 242 choruses; my ideas vary and sometimes roll from chorus to chorus or from halfway through a chorus to halfway into the next." "A spontaneous bop prosody and original classic literature." - Allen Ginsberg; "Kerouac calls himself a jazz poet. There is no doubt about his great sensitivity to language. His sentences frequently move into tempestuous sweeps and whorls and sometimes they have something of the rich music of Gerard Manley Hopkins of Dylan Thomas" - The New York Herald Tribune.