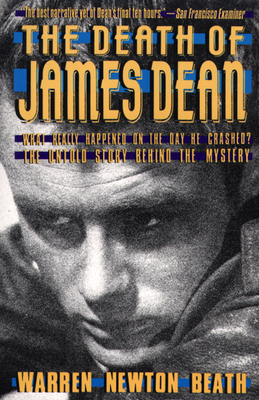 The Death of James Dean
Paperback

* Individual store prices may vary.
Description
Just before sunset on September 20, 1955, James Byron Dean's Porsche 550 Spyder collided with Donald Gene Turnupseed's Ford Tudor on California Highway 46. At age twenty-four, America's newest screen idol was dead. What really happened? Drawing on the inquest manuscript and other previously unpublished material, Warren Beath cuts through the welter of conflicting reports and rumors to provide a taut reconstruciton of Dean's final hours. In addition, Beath has explored every nook and cranny of the Dean legend, and his book is studded with fascinating asides: Elvis Presley's worship of Dean, Dean's strange friendship with Maila Nurmi; TV's Vampyra and star of the gloriously execrable Plan 9 From Outer Space; Hitchcock's use of Highway 46 in the famous crop-dusting scene in North by Northwest; death threats against Giant director George Stevens if he dared excise so much as a single frame of Deans' performance. Beath's definitive account of James Dean's death concludes with a memorable portrait of the James Dean cult, a strangely moving record of his posthumous life in the hearts of his adoring fans.
Grove Press, 9780802131430, 240pp.
Publication Date: February 18, 1994