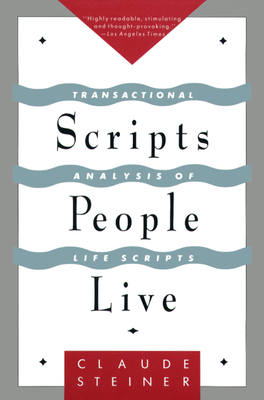 Scripts People Live
Paperback

* Individual store prices may vary.
Description
When Claude Steiner and the late Eric Berne developed the theory of Transactional Analysis, their basic belief that people were "born princes and princess, until their parents turned them into frogs" countered the fundamental principle of psychiatry which asserts that emotional and mental distress comes from within. This theory was further developed in Steiner's book Games Alcoholics Play. Dr. Berne, in What Do You Say After You Say Hello?, acknowledged Steiner's important role in the analysis of "life scripts" which we choose at an early age and which rule every detail of our lives until our death. In Scripts People Live, Steiner expands upon this belief to show that people are innately healthy but develop a pattern early in life based upon negative or positive influences of those around them. Thus children decide, however unconsciously, whether they will be happy or depressed, winners or failures, strong or dependent, and having decided, they spend the rest of their lives making the decision come true. For those who choose a negative script, the consequences can be disastrous unless they make a conscious decision to change. Steiner's classic in psychological theory, with a new foreword by the author, offers a hopeful and practical analysis so that we all may rewrite our life scripts and lead more meaningful and fulfilling lives.
Grove Press, 9780802132109, 352pp.
Publication Date: January 26, 1994